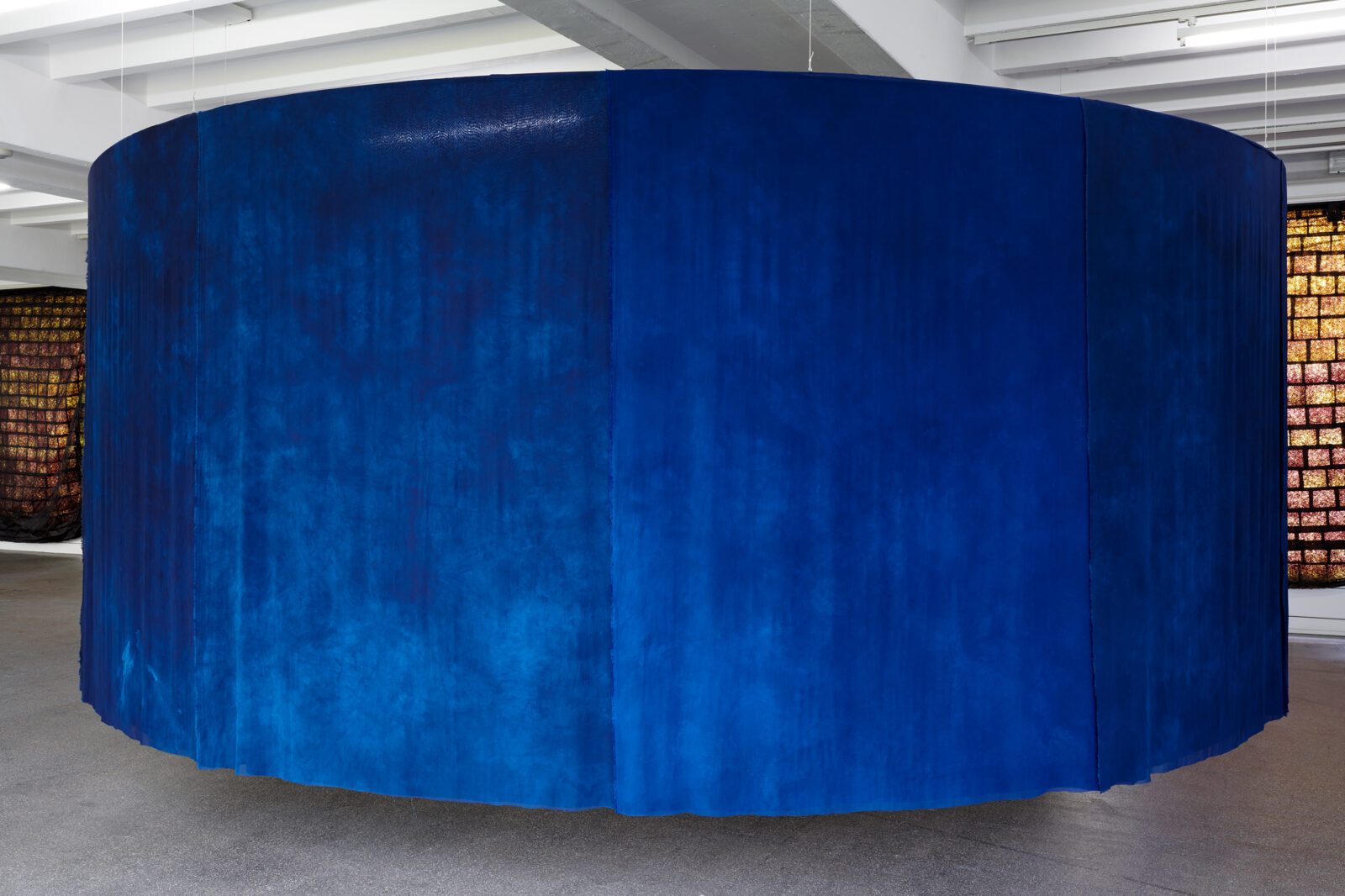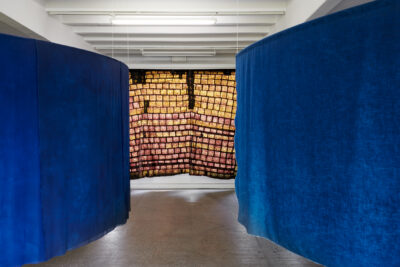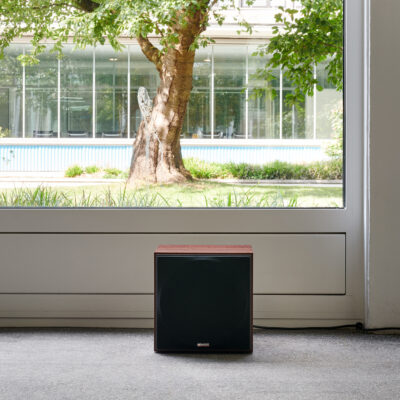 Ìsàlè Èkó - The message never sees the light of day, but is understood

A shallow grave was dug for the recording instruments to lie in.
Dirt heaped on top, the dirt blocked out the sunlight, the sound of
beneath grows louder.
Submerged, shards of lighter higher sounds filtering through the
topsoil like young stalks breaking through the soil seeking the face
of the sun to grow. Life and death.
The intensity of the pressure of being underground is then compounded
by layering the sub harmonics of the composition with some tube valve
warmth to emulate the heat of the earth,
All the energy lies in the sub, the reach of a sub harmonic wavelength
is long, the message is carried further underground, like a network of
tree roots.
The message never see the light of day, but is understood.
by Leke "CHiFY" Awoayinka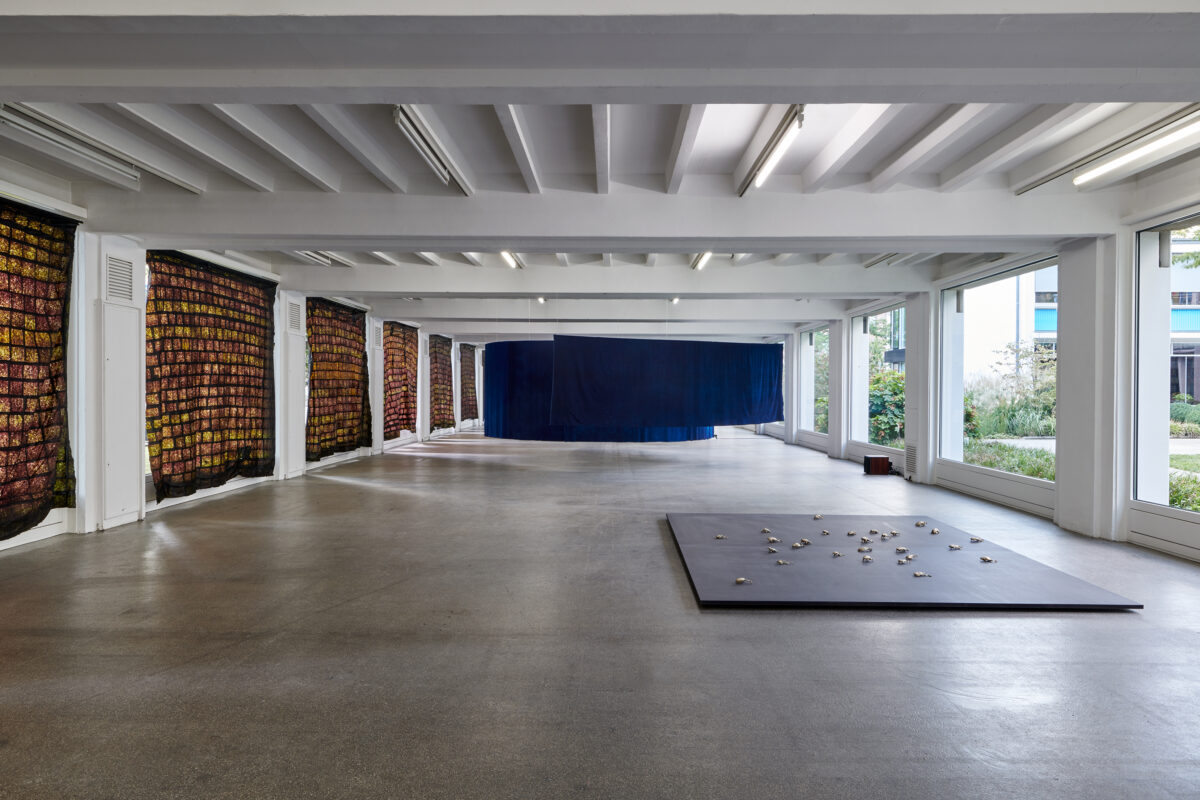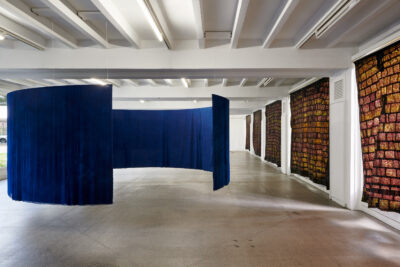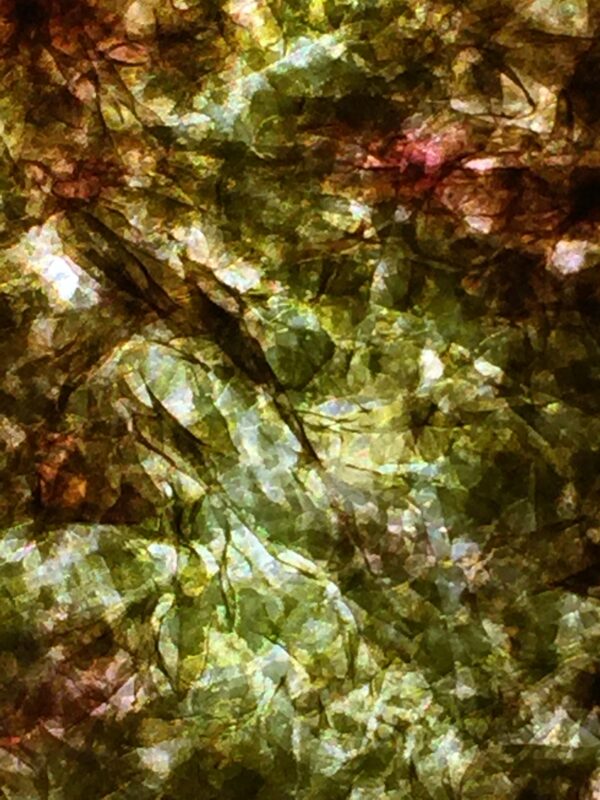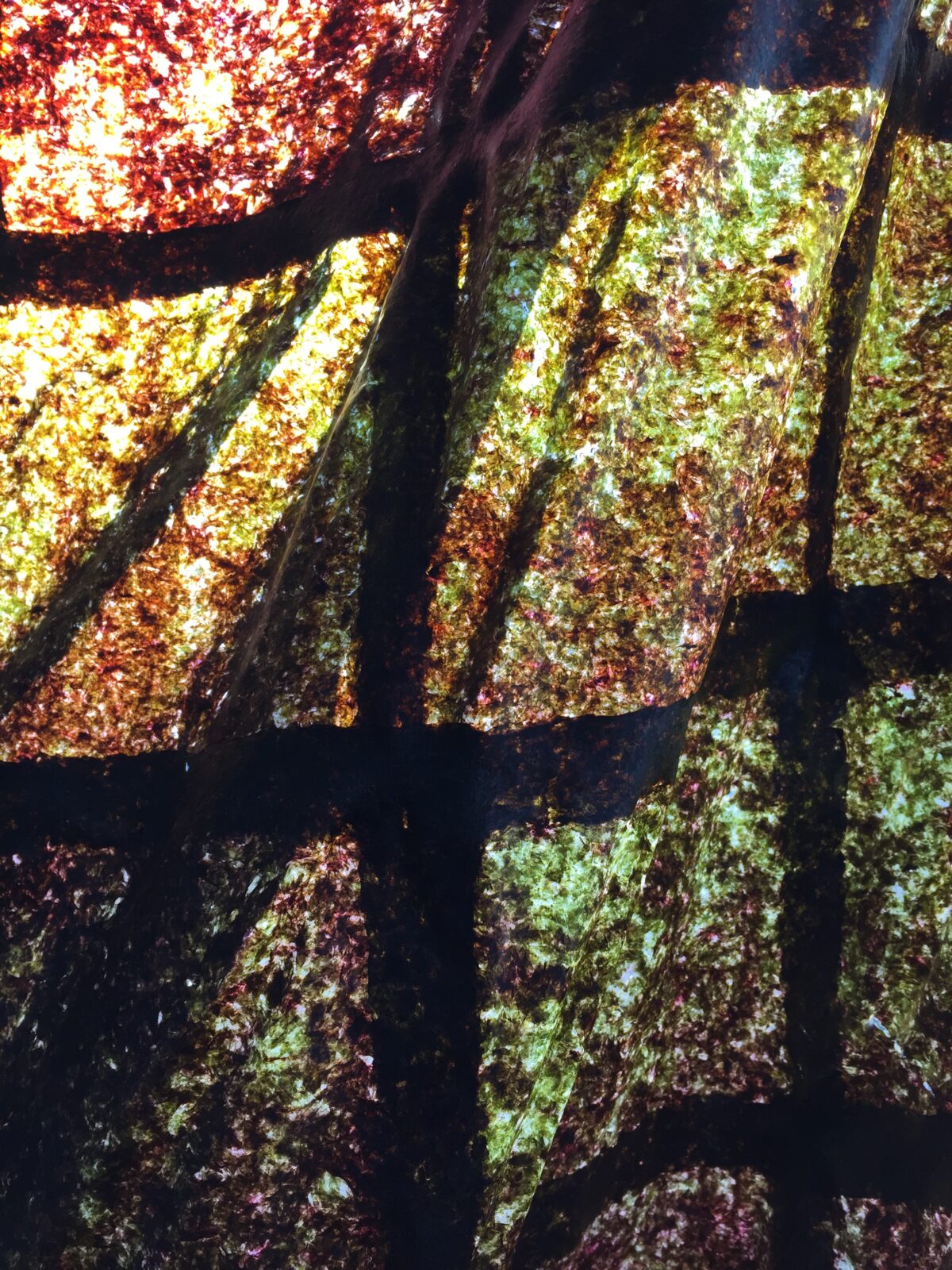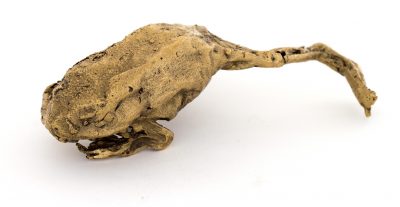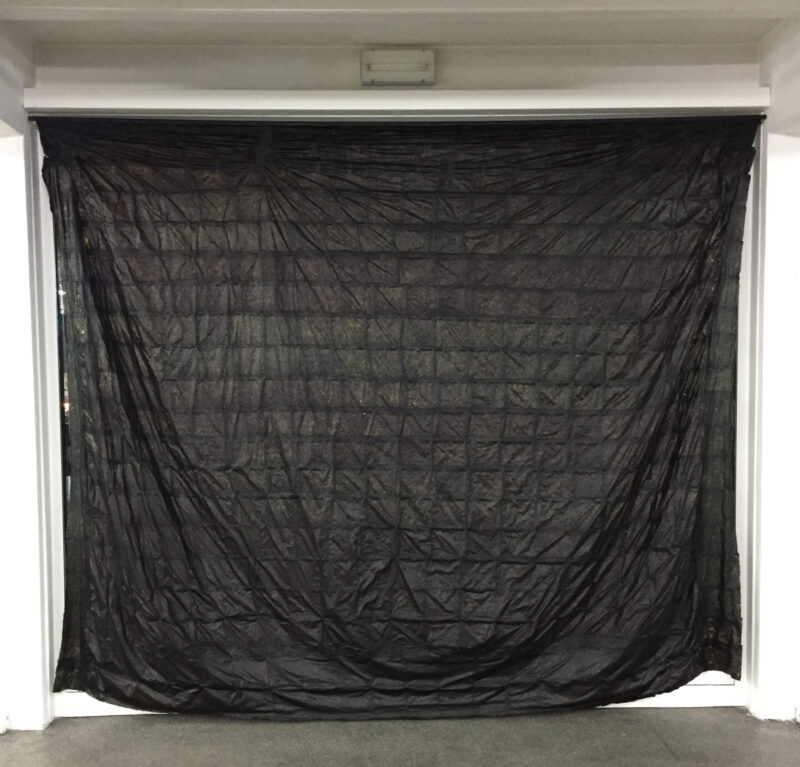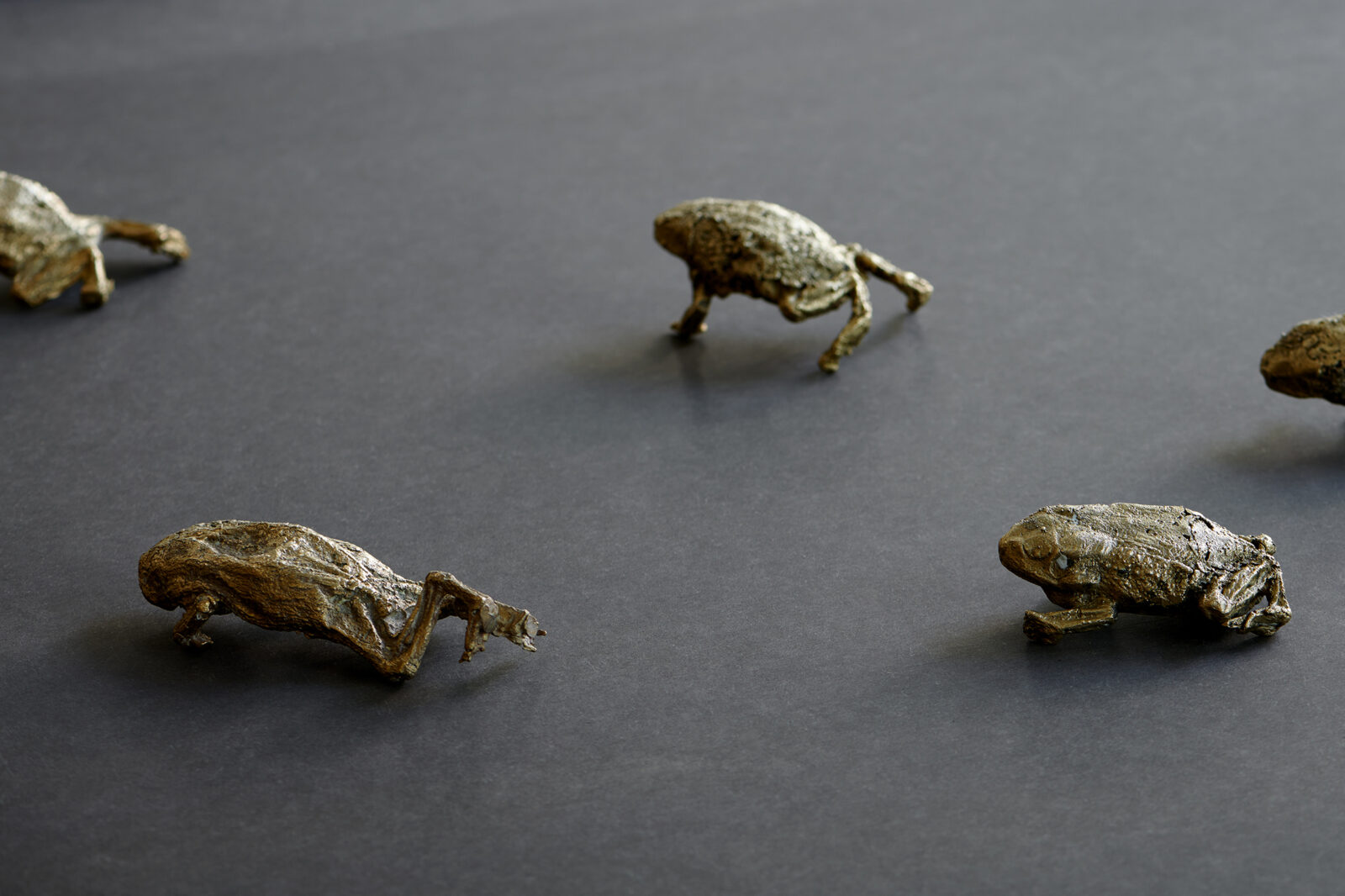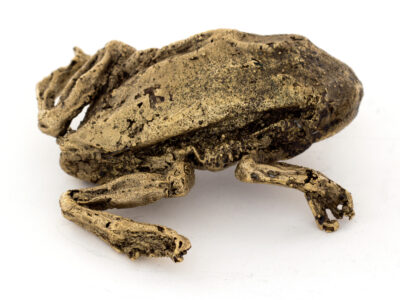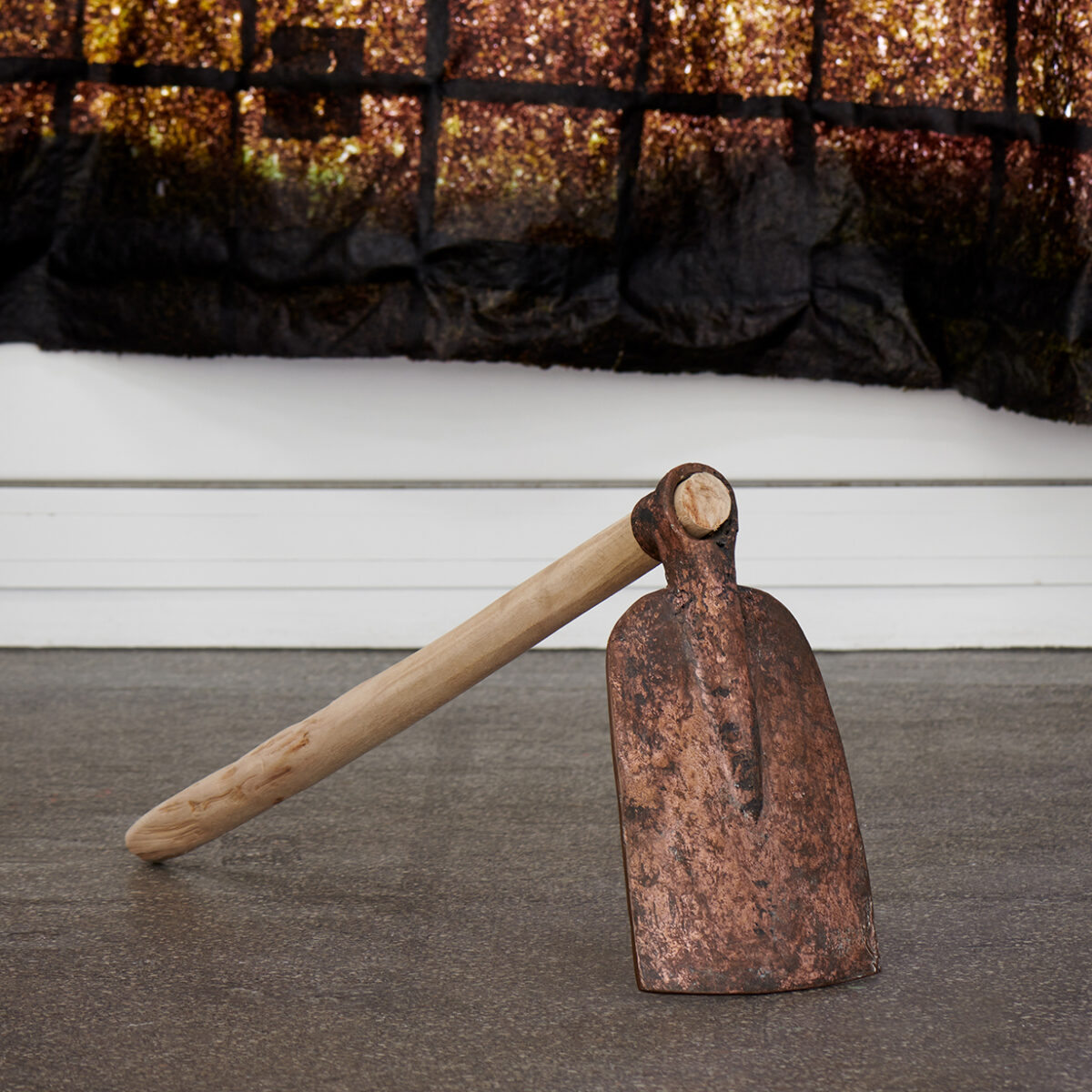 A world where violence, foreign domination and profit prevail and our relationship to the earth, or how it is used and abused, is seen by the artist as synonymous with how bodies and their emotional "landscapes" are dealt with. The more resources, including copper—without which our contemporary digital world is inconceivable—are mined, the more the search for or connection to inner resources seems relevant.
These various themes and their associated stories are not necessarily addressed directly in the exhibition or reproduced. Rather, they are kept present through the materials enlisted, by relating to their origin, their use, their historical relevance, their development and the trade routes that have shaped our society very physically over time.
The artist creates a space, in a certain sense a "third space", in which a larger spectrum of stories and their complex interrelations with matter, material and their transformation and relationship to people can be experienced, and other perspectives made possible. From the materials and plants that are addressed, she extracts, in a way, the essence of their inherent energies and logics, makes them physically perceptible and thus ultimately also calls upon their nourishing properties.
Text by Nikola Dietrich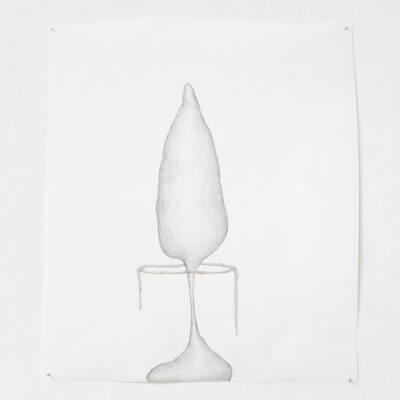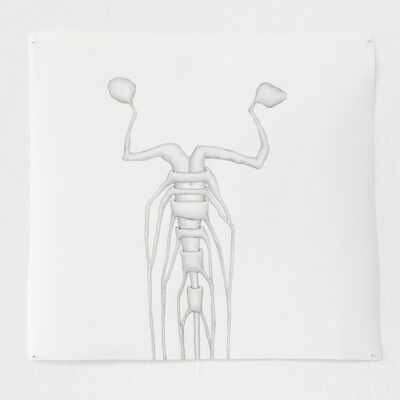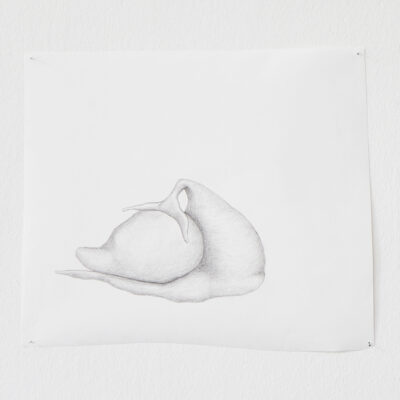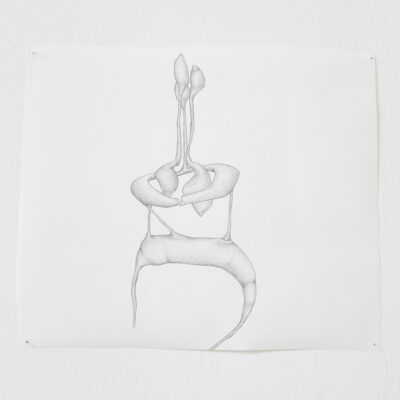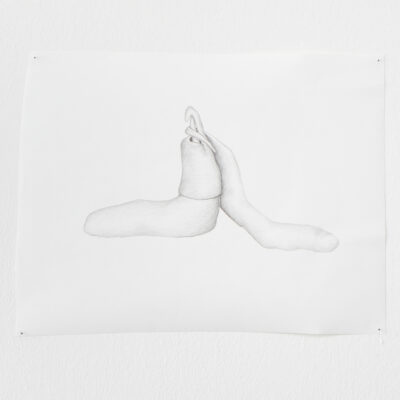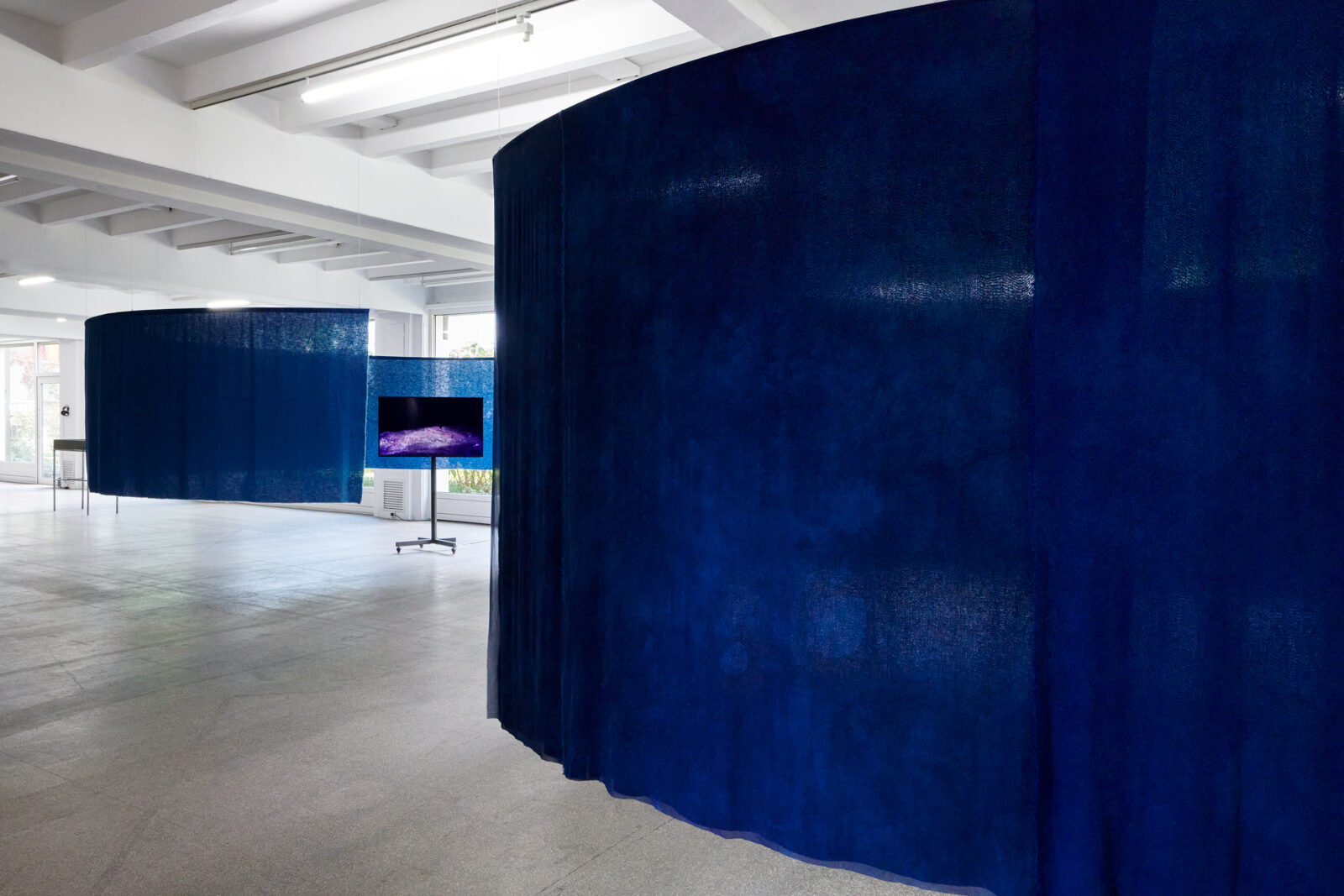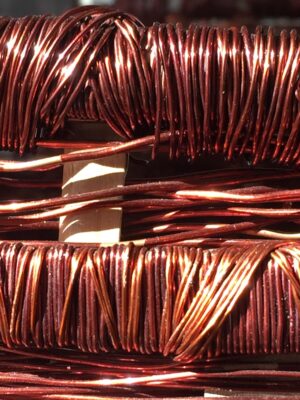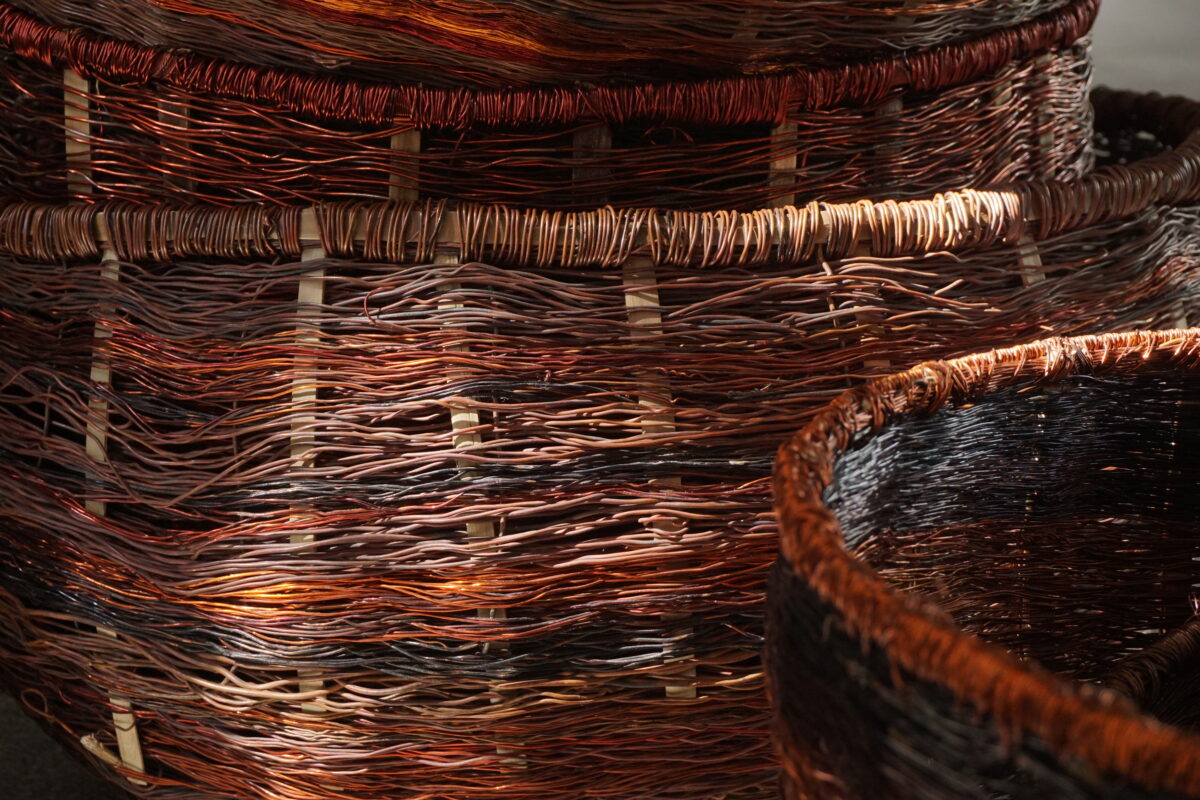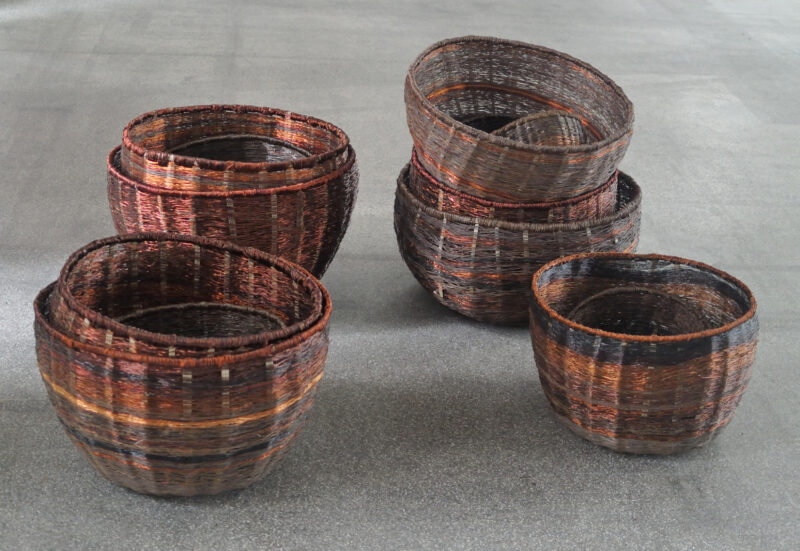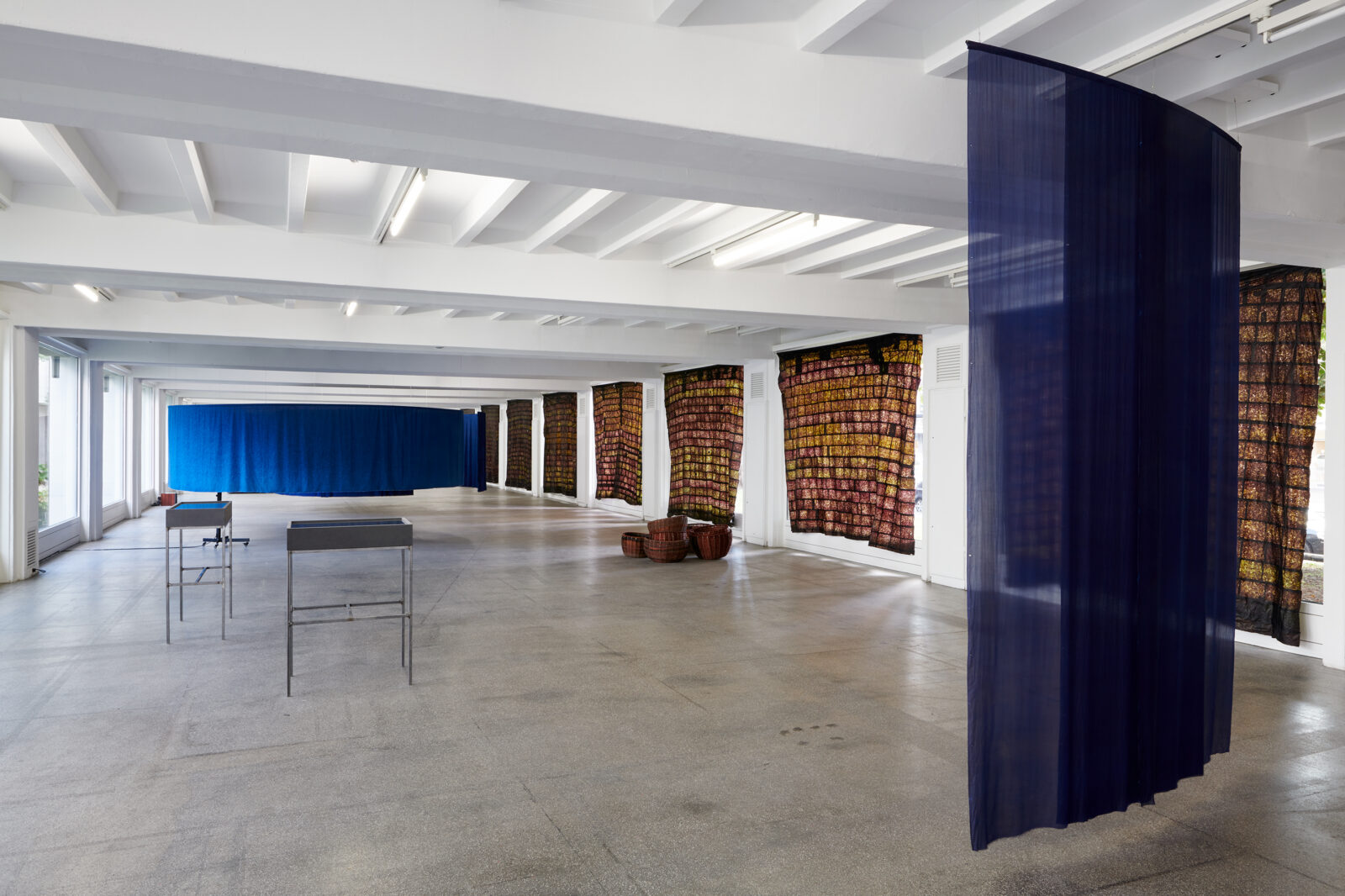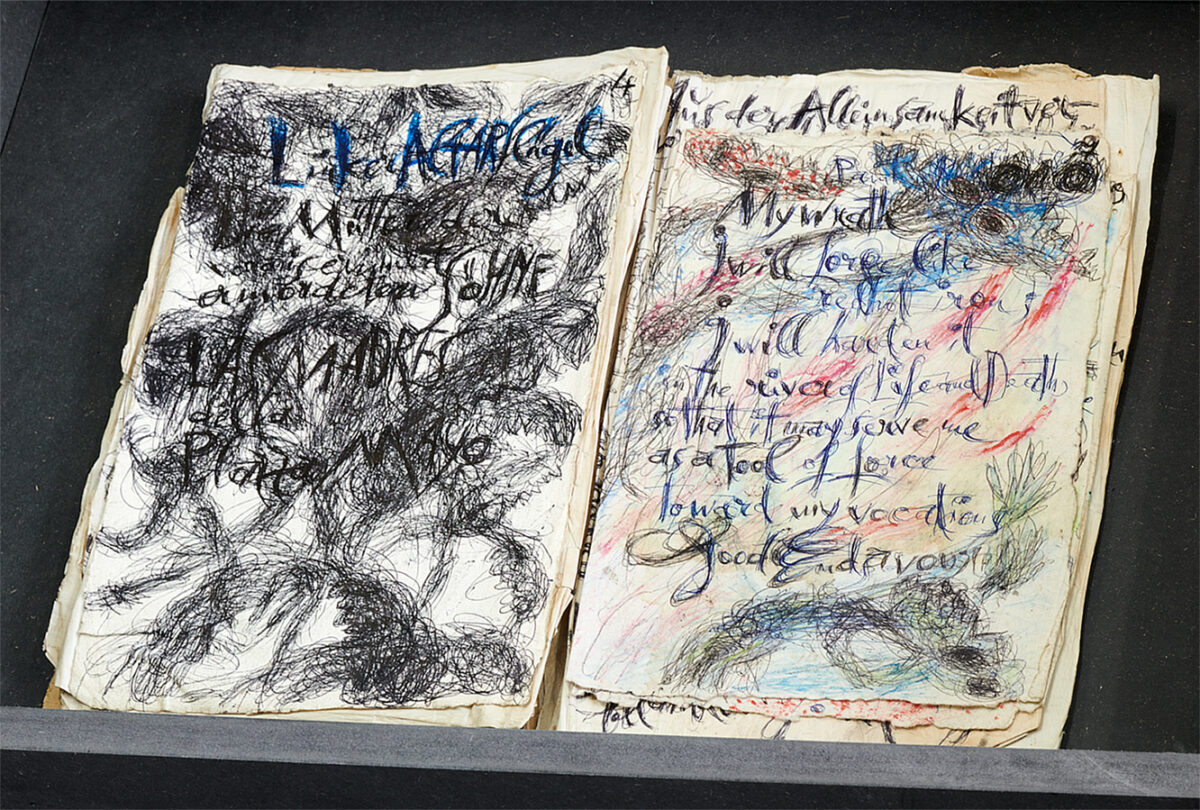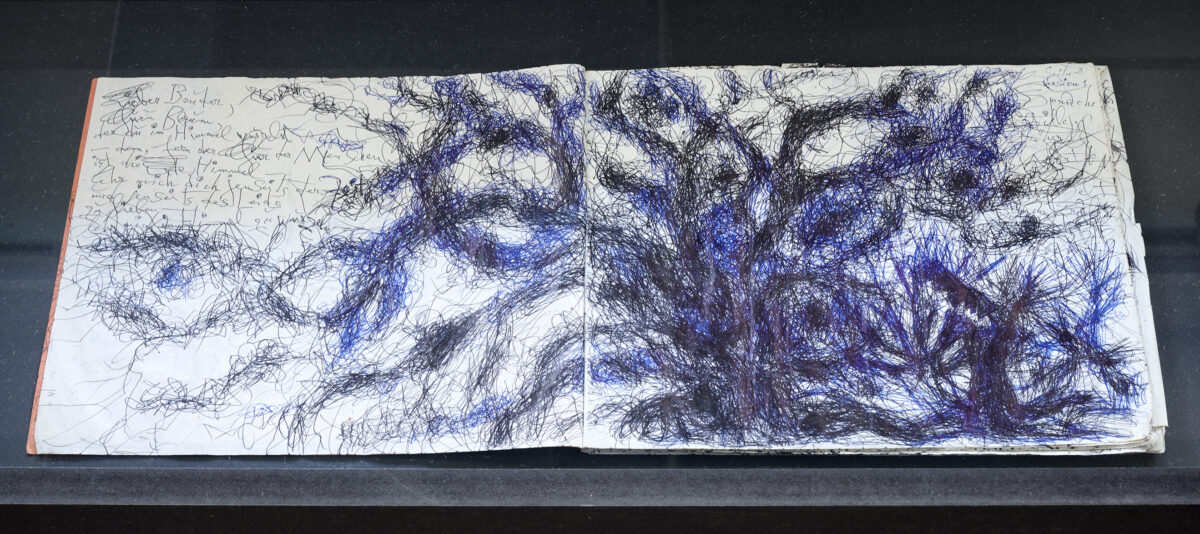 MEMOIRES OF A SEER:
VORWÄRTS-ERINNERN, 2020
Composition and voice by Jumoke Adeyanju aka mokeyanju, 9:15min
Poetry (German Original): Susanne Wenger
Poetry (English / Yorùbá Original): Jumoke Adeyanju
Sample von: Jack Mensah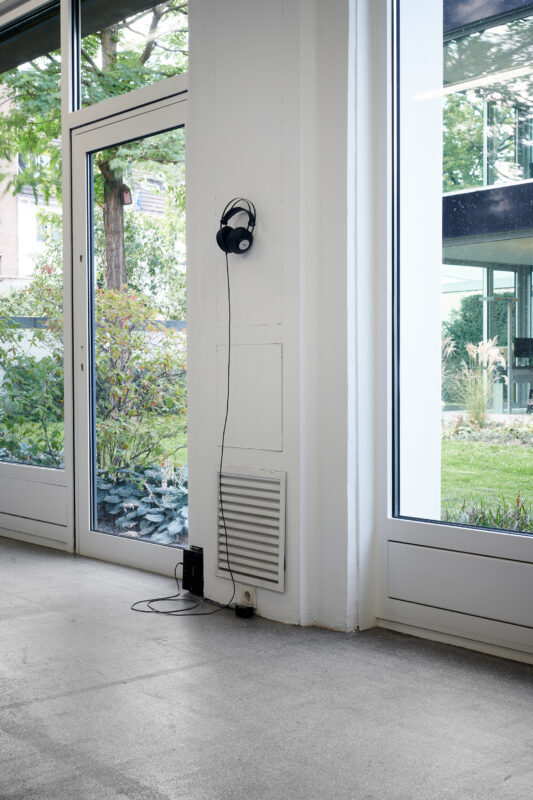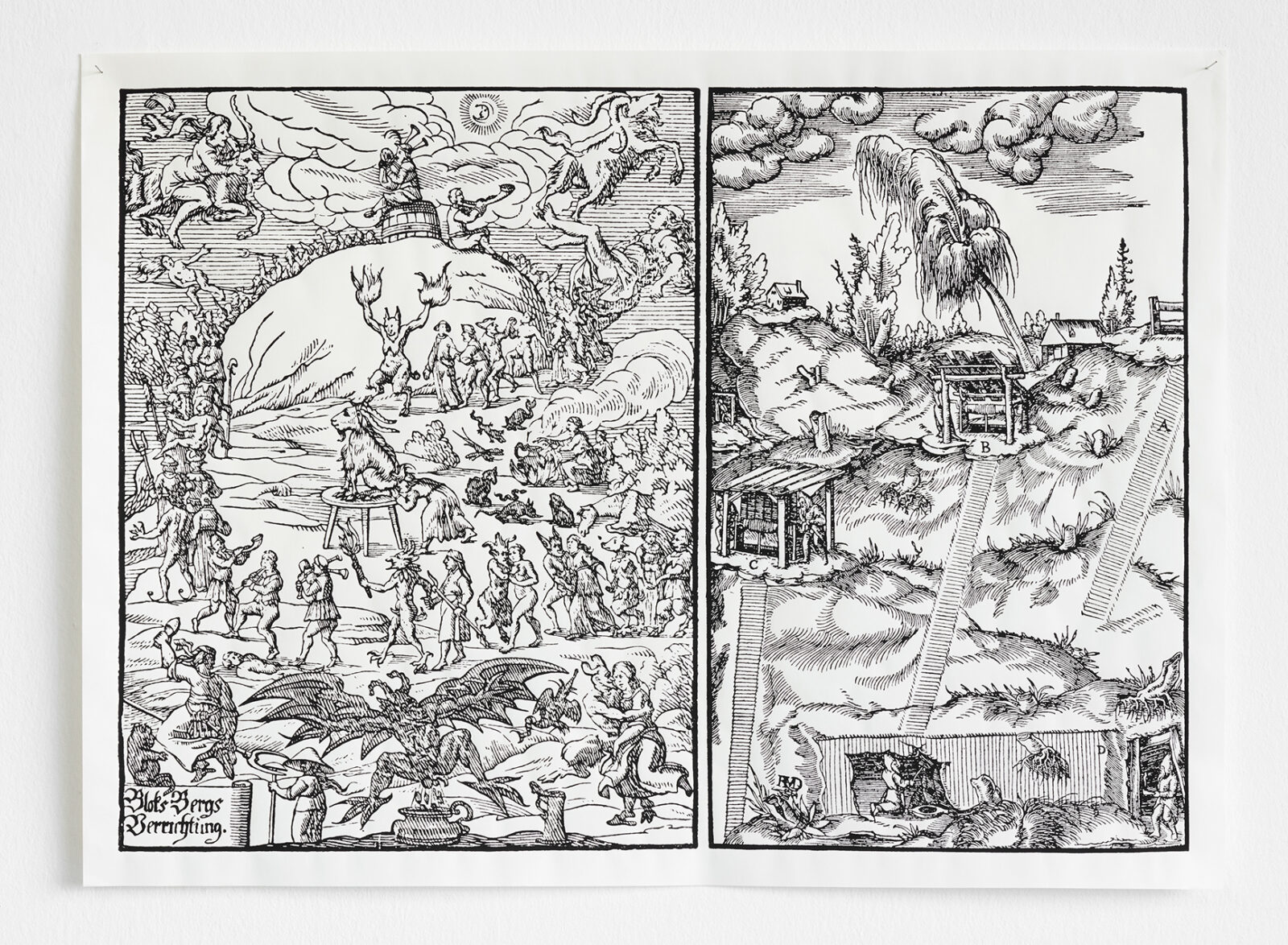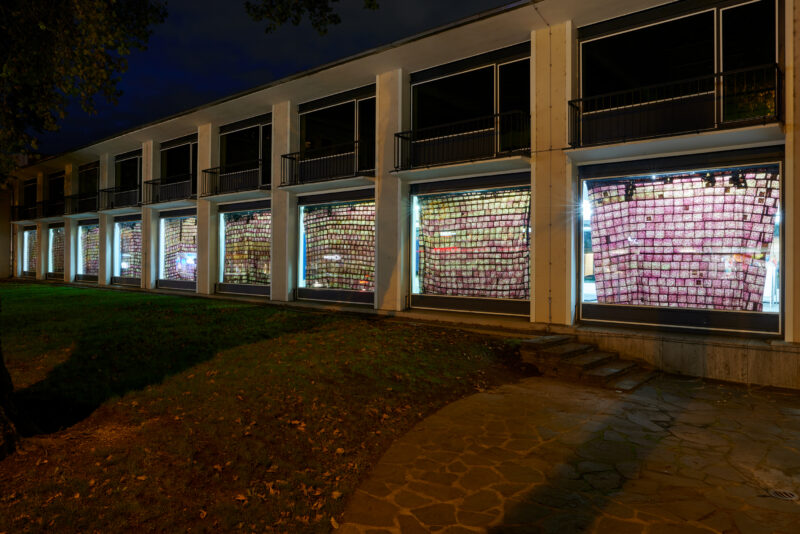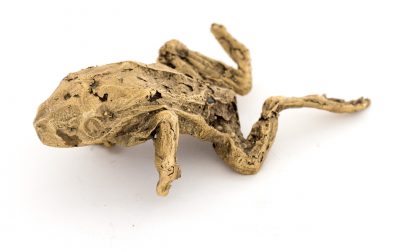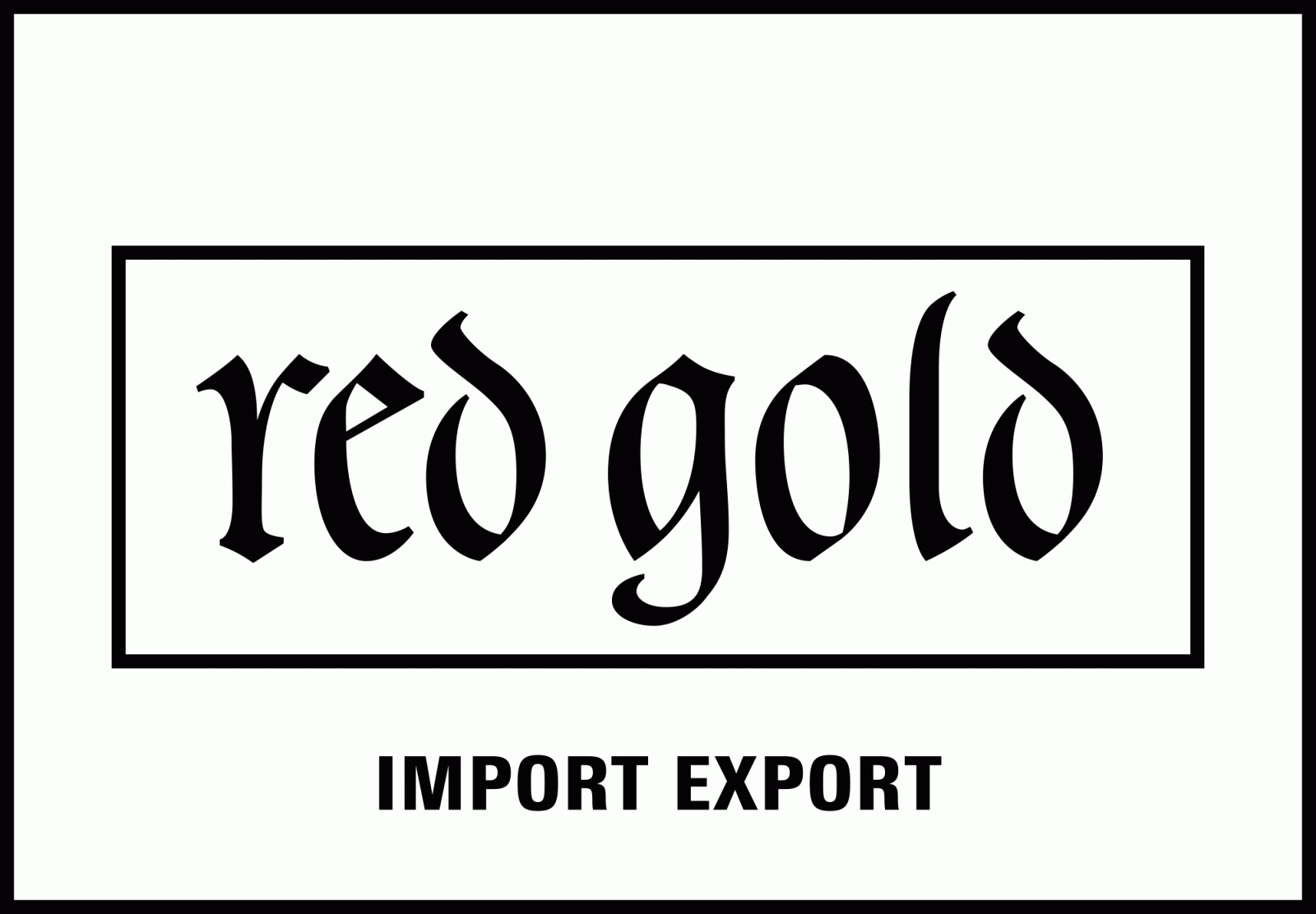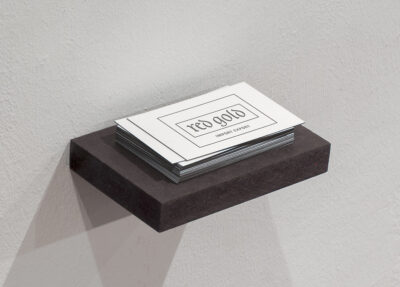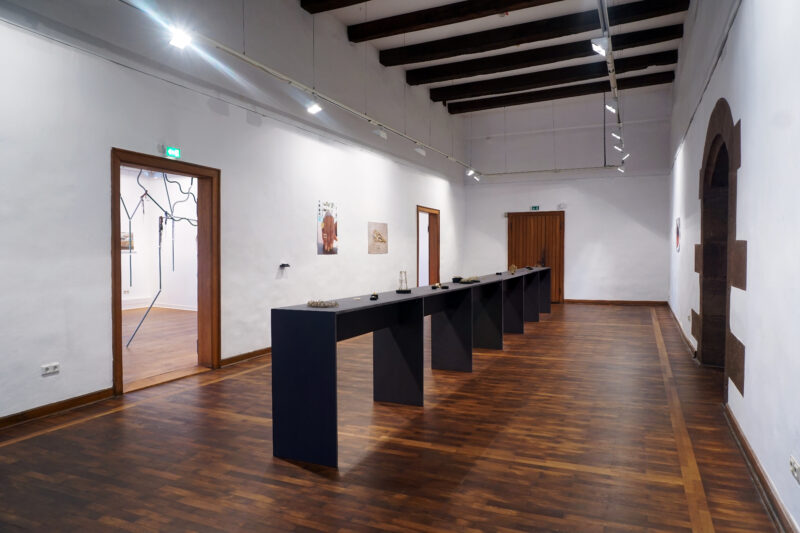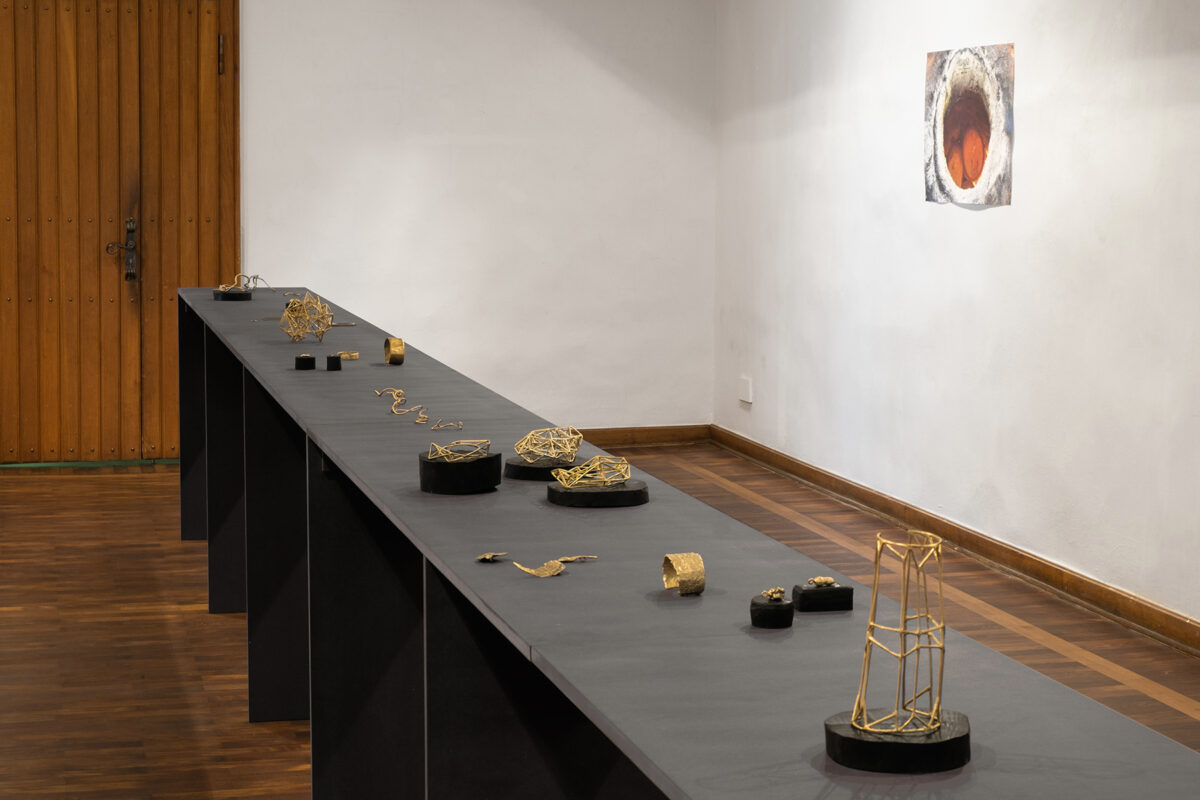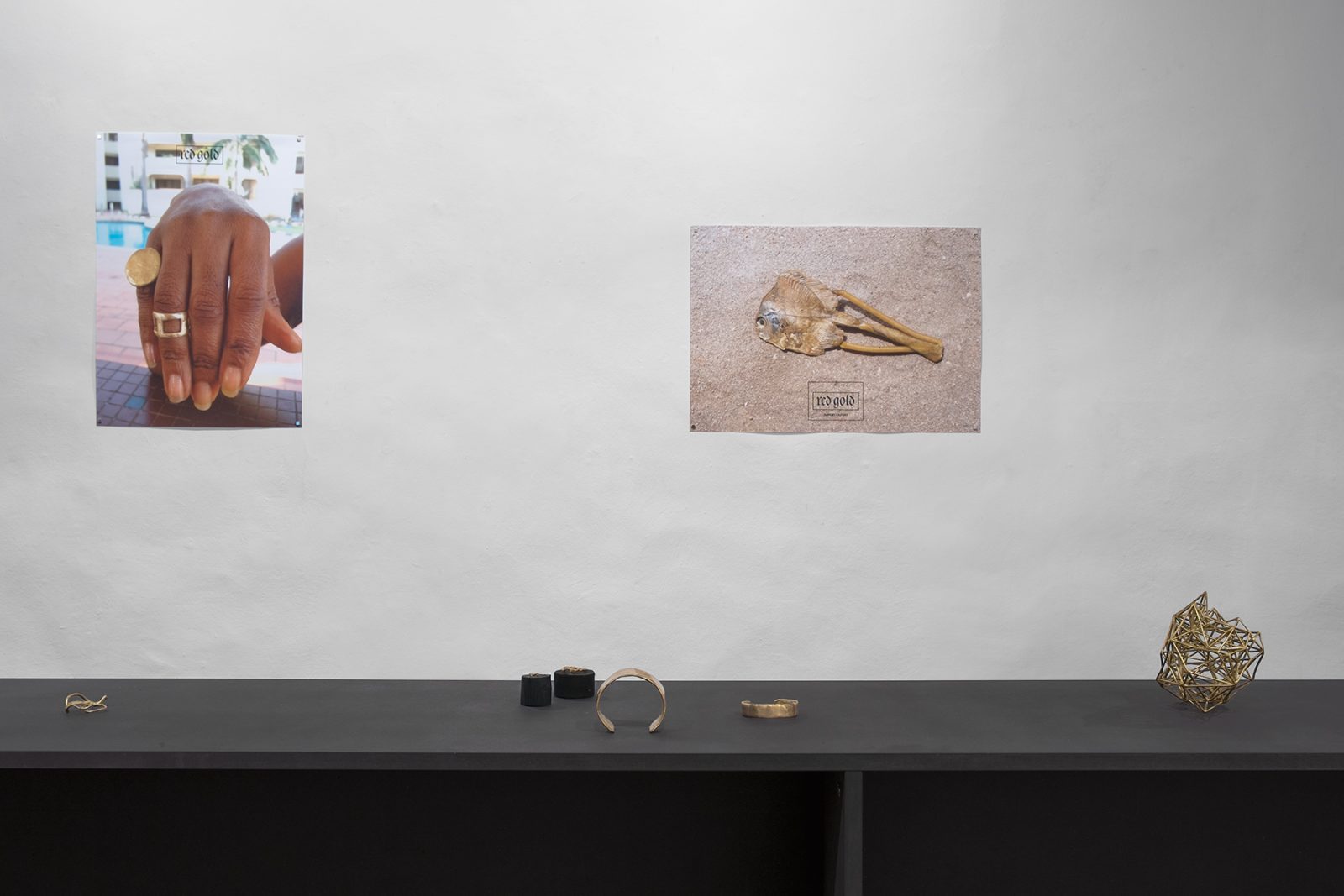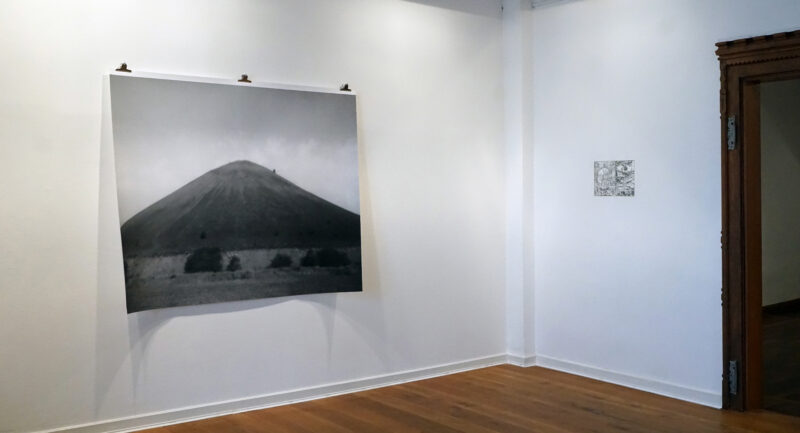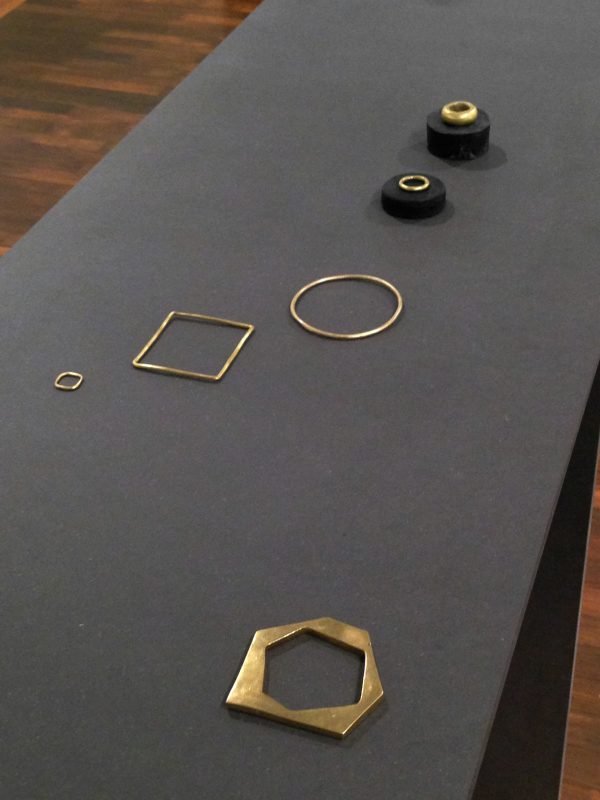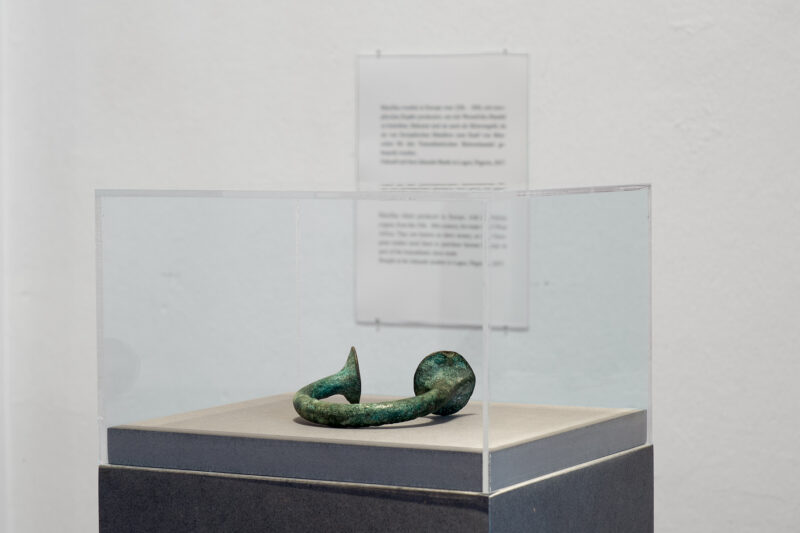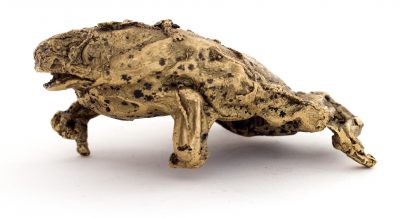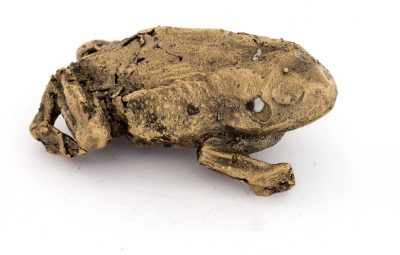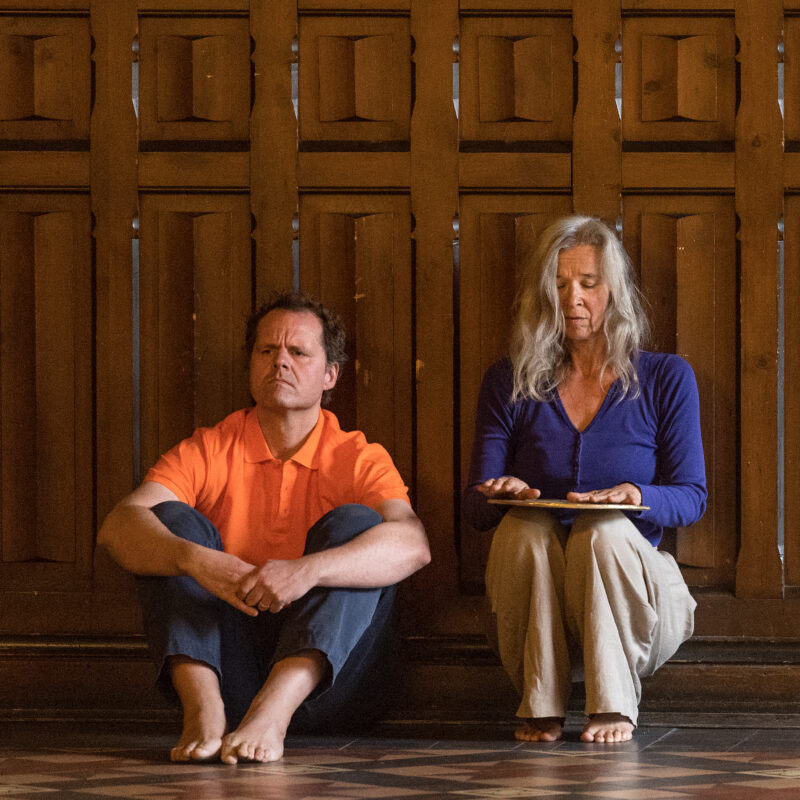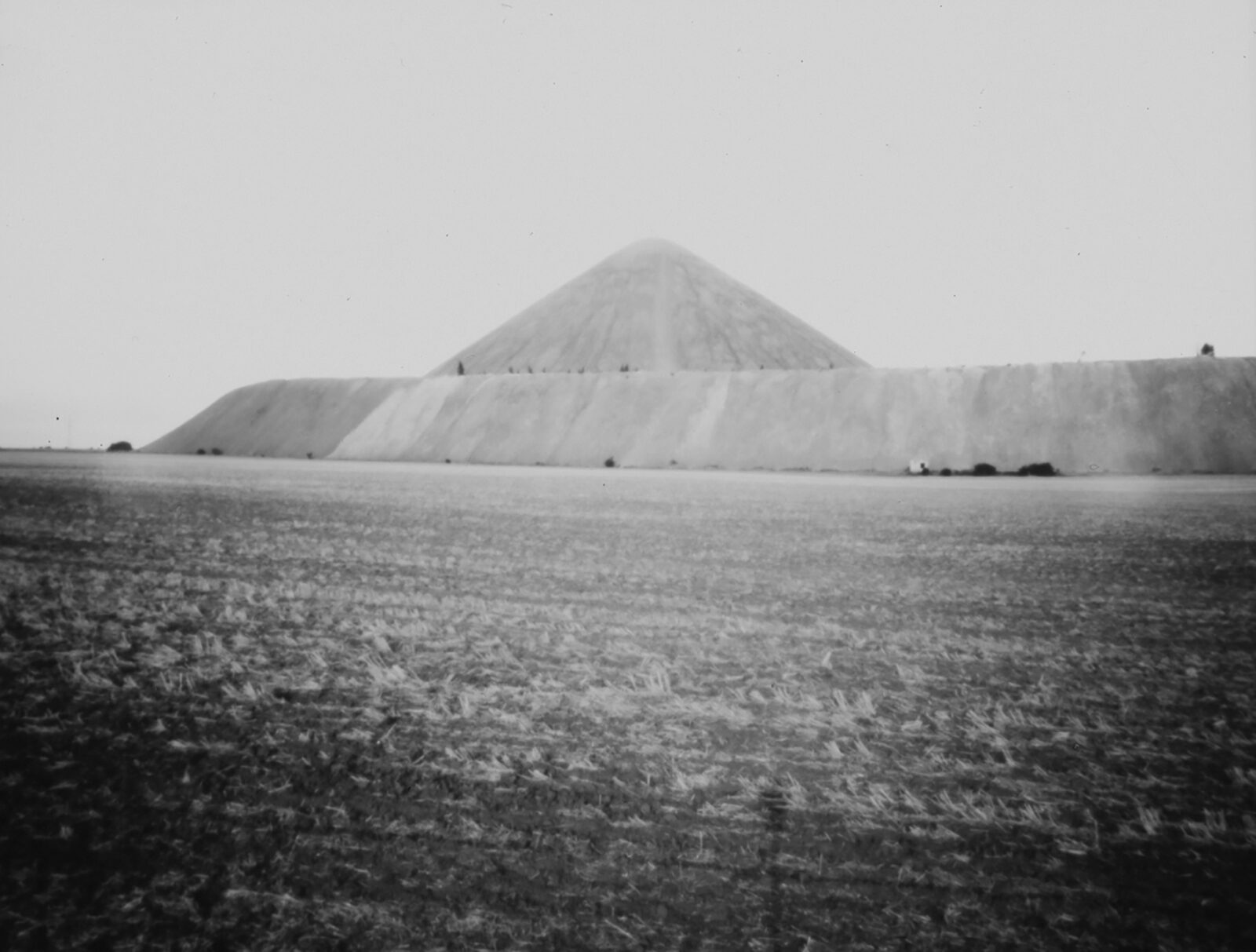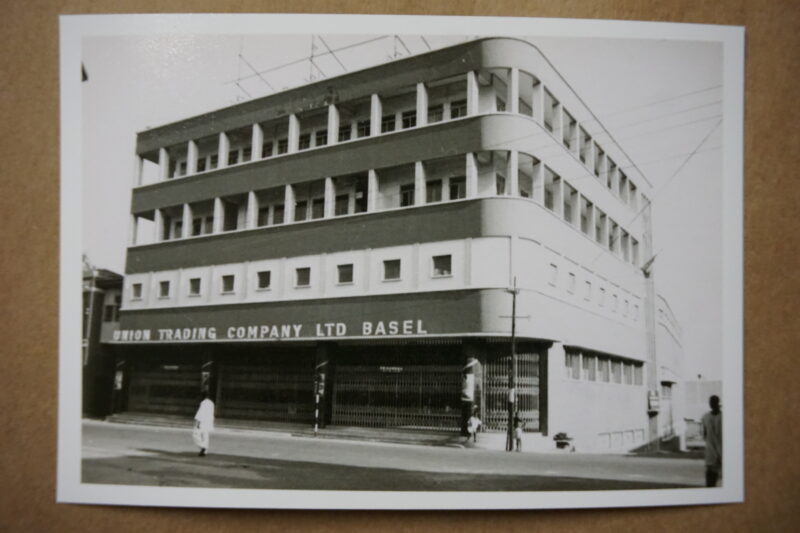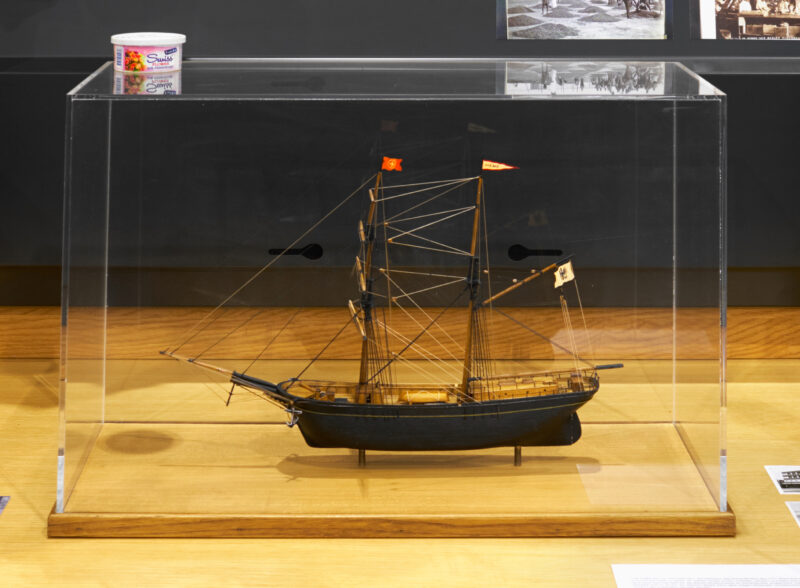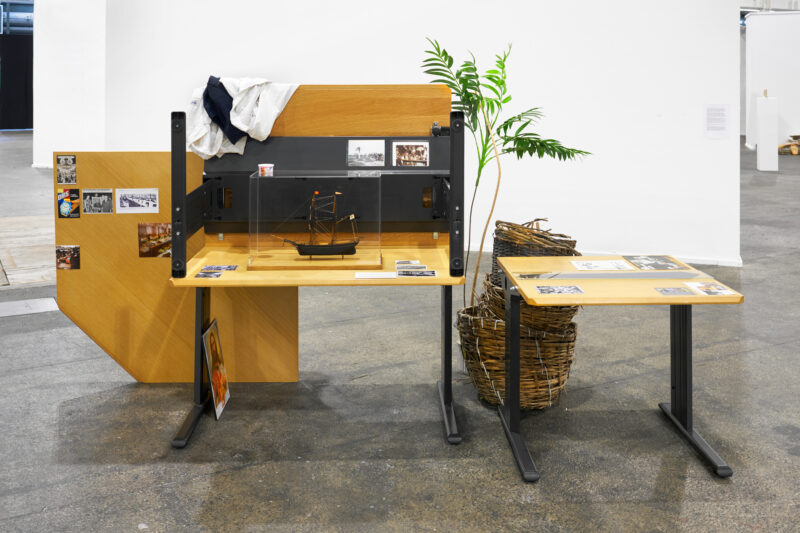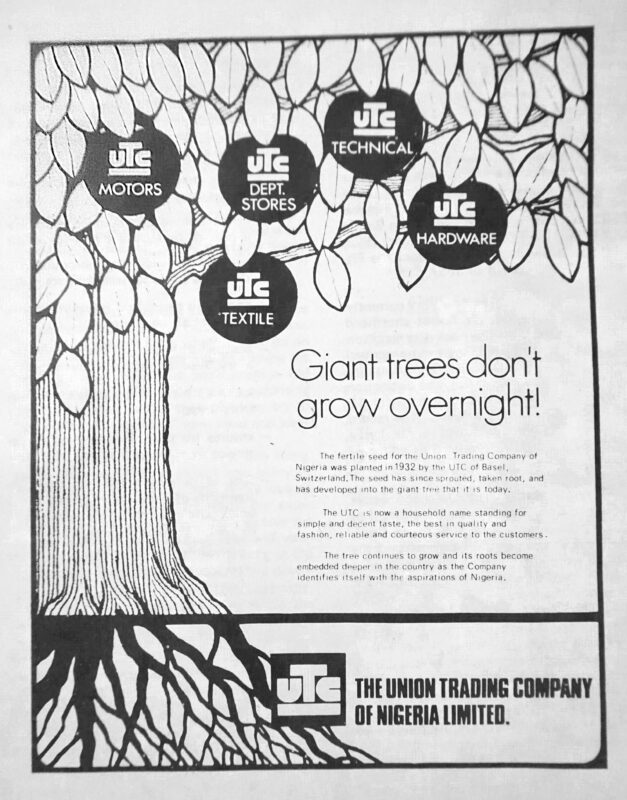 A PERSONAL AFFAIR. DIGGING TO REMEMBER FORWARD. PART TWO.

As in the Lagos Biennale installation, the work deals with the history of the Union Trading Company (UTC) that was established in 1928, and has it's roots in the Basler Mission, which has been operating since 1854 in Ghana.
The UTC was one of the most important colonial trading companies of the 19th and 20th centuries. In the beginning the company exported cocoa, palm oil and cotton. Later on they traded in vehicles, textiles, tools, machinery, and much more. It also ran large, elegant department stores in Accra and Lagos and its Swiss staff imported and disseminated know-how.
This piece is the second chapter of the installation. It was specially developed for the Swiss Art Awards competition that took place in the fair hall 3 in Basel. This hall was built in the 1934 and hosted the first trade fairs in Switzerland.
All the elements used for the installation belonged once to the UTC. The preoccupation with the company is a personal affair in the regard, that they traded also with Oris watches, a former family business.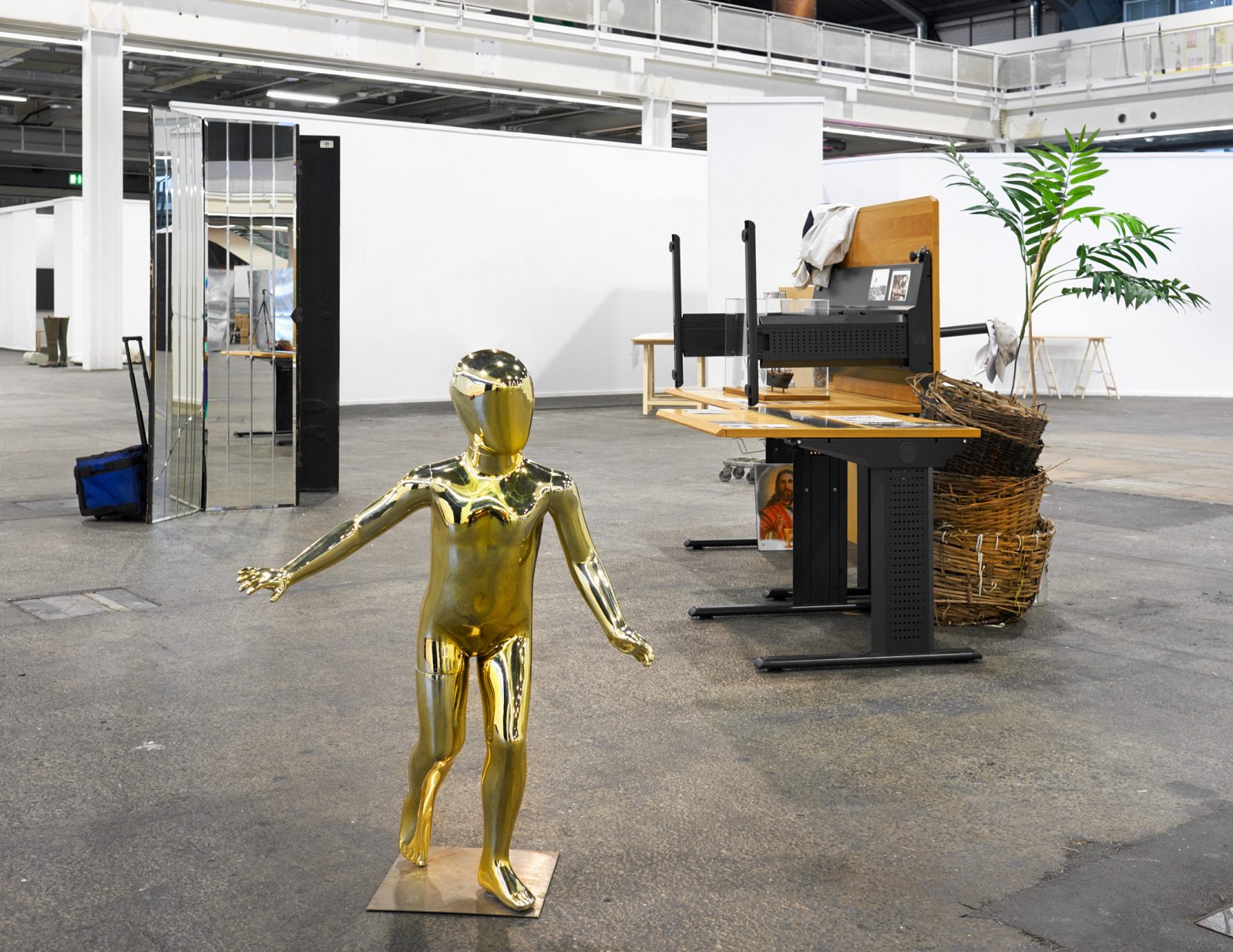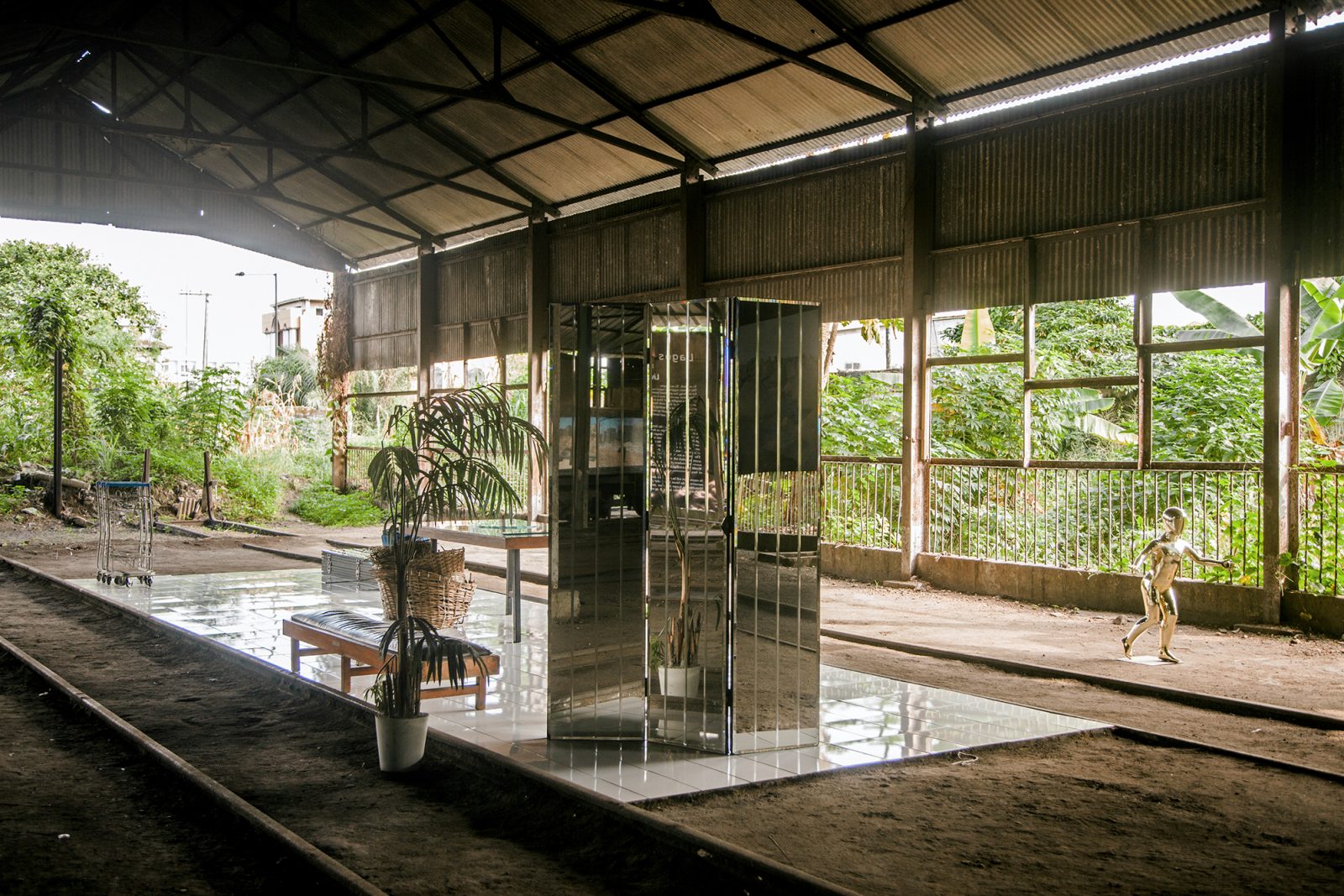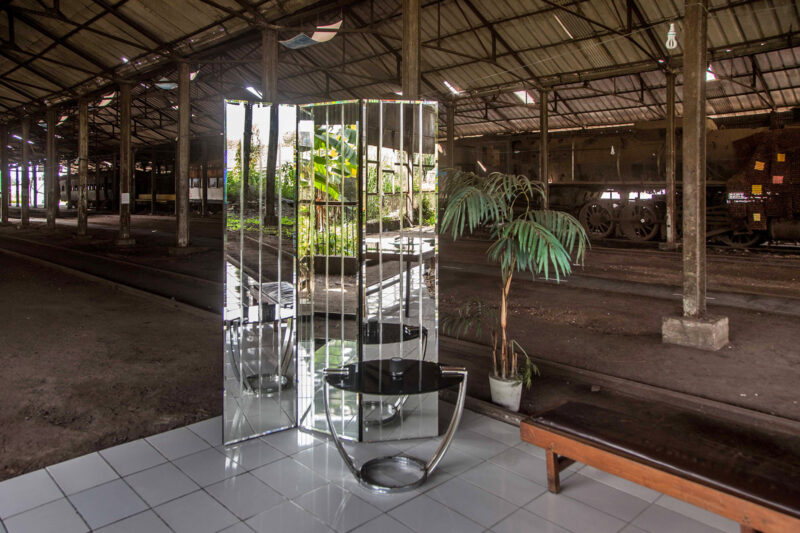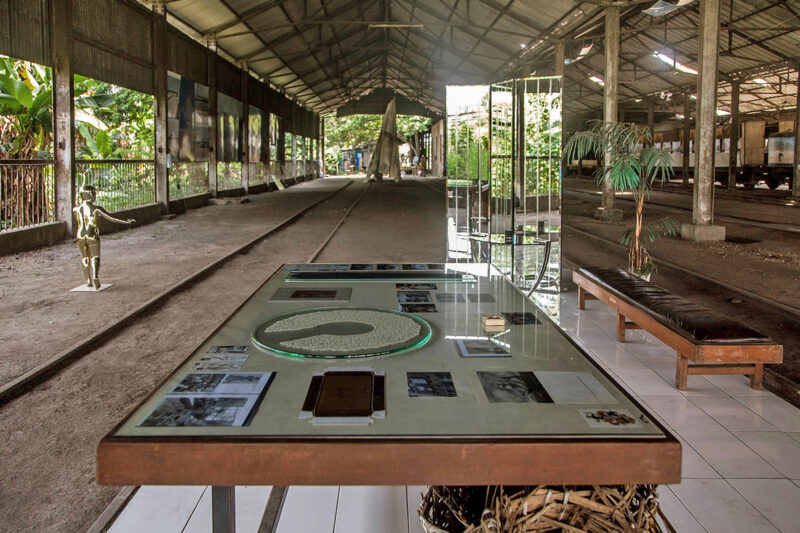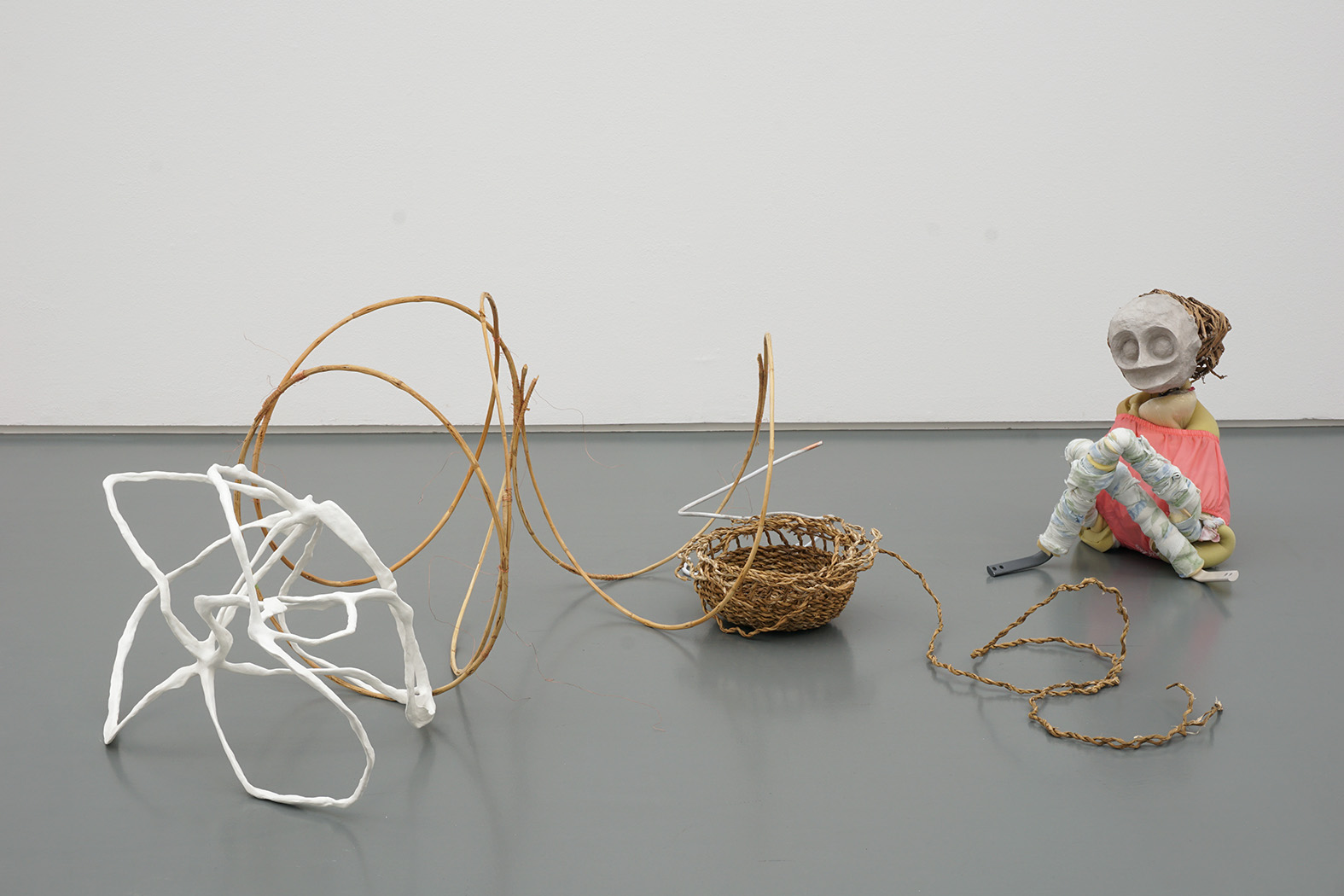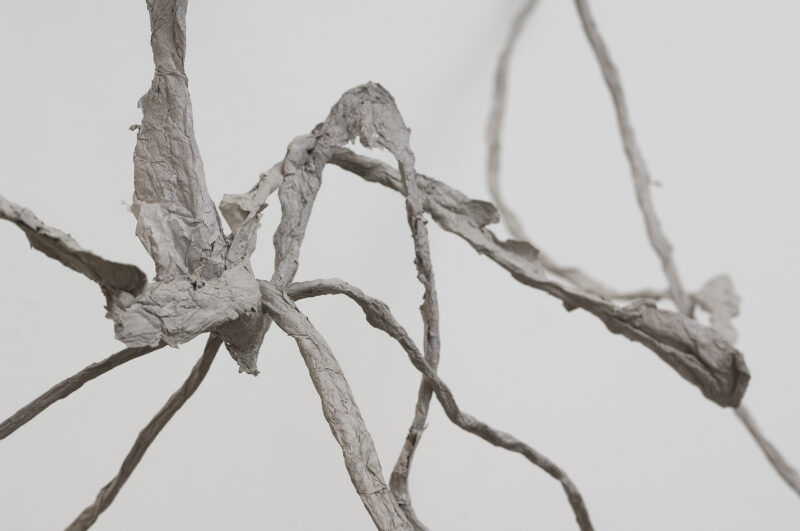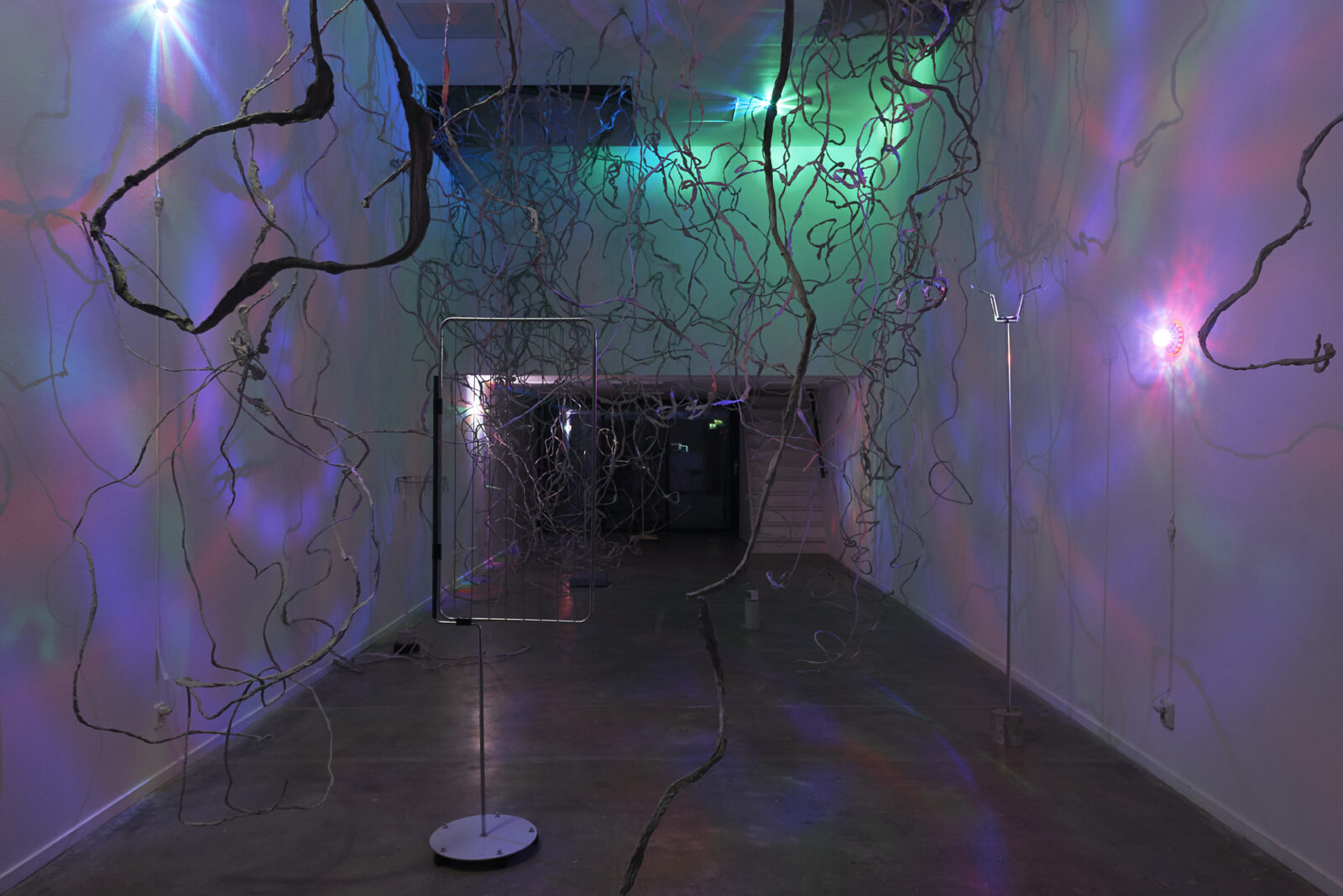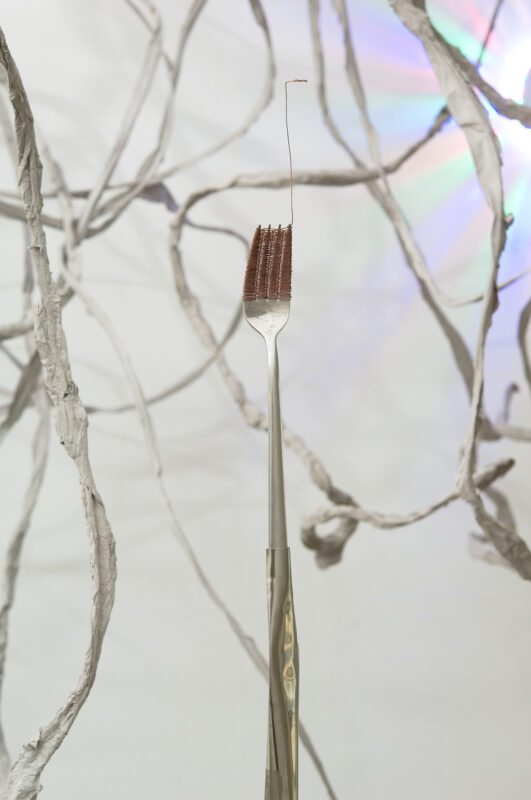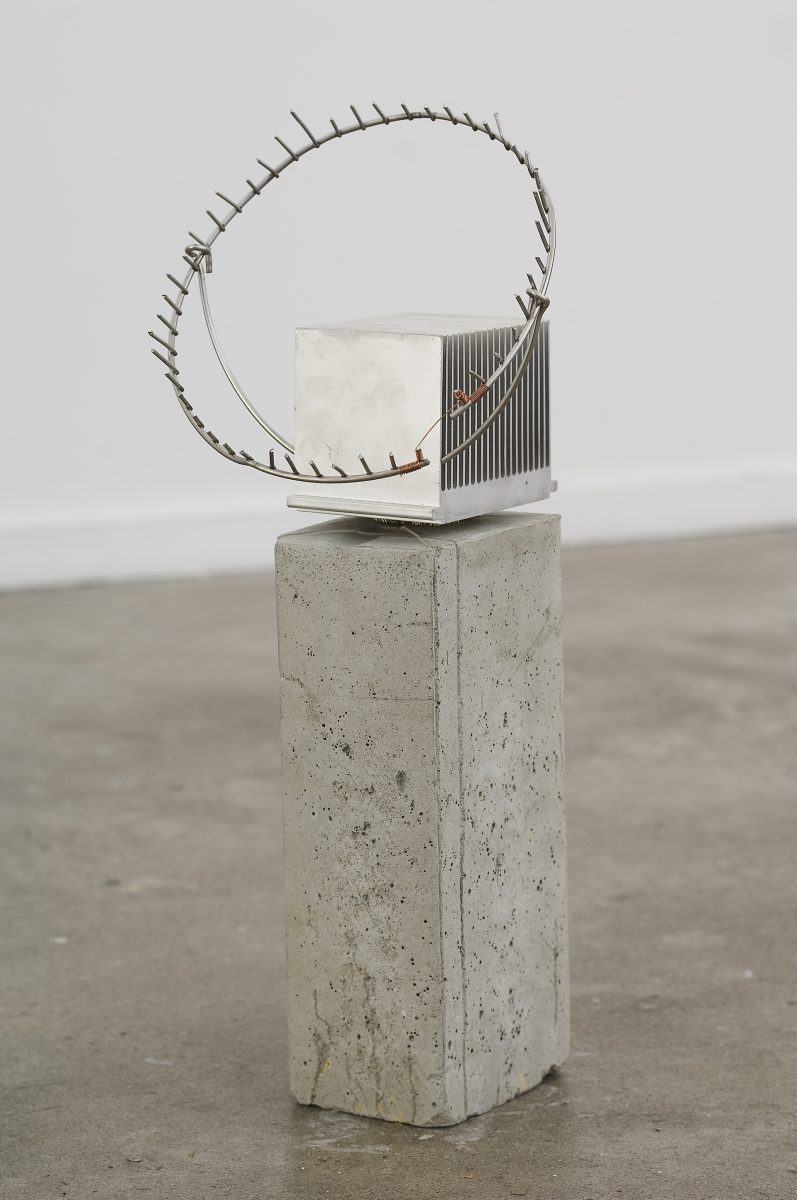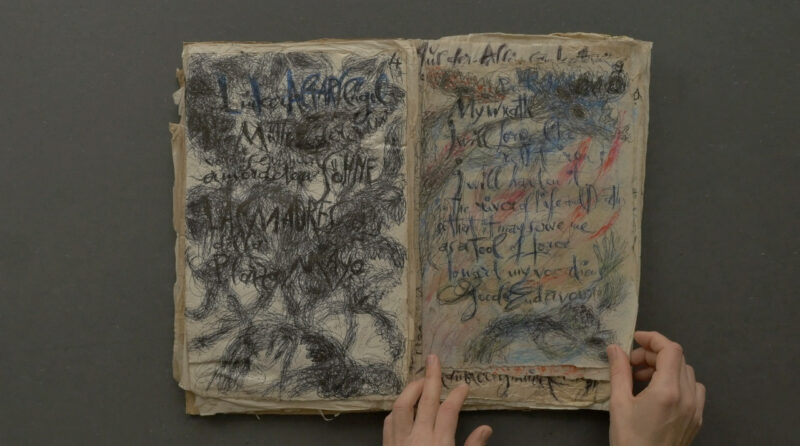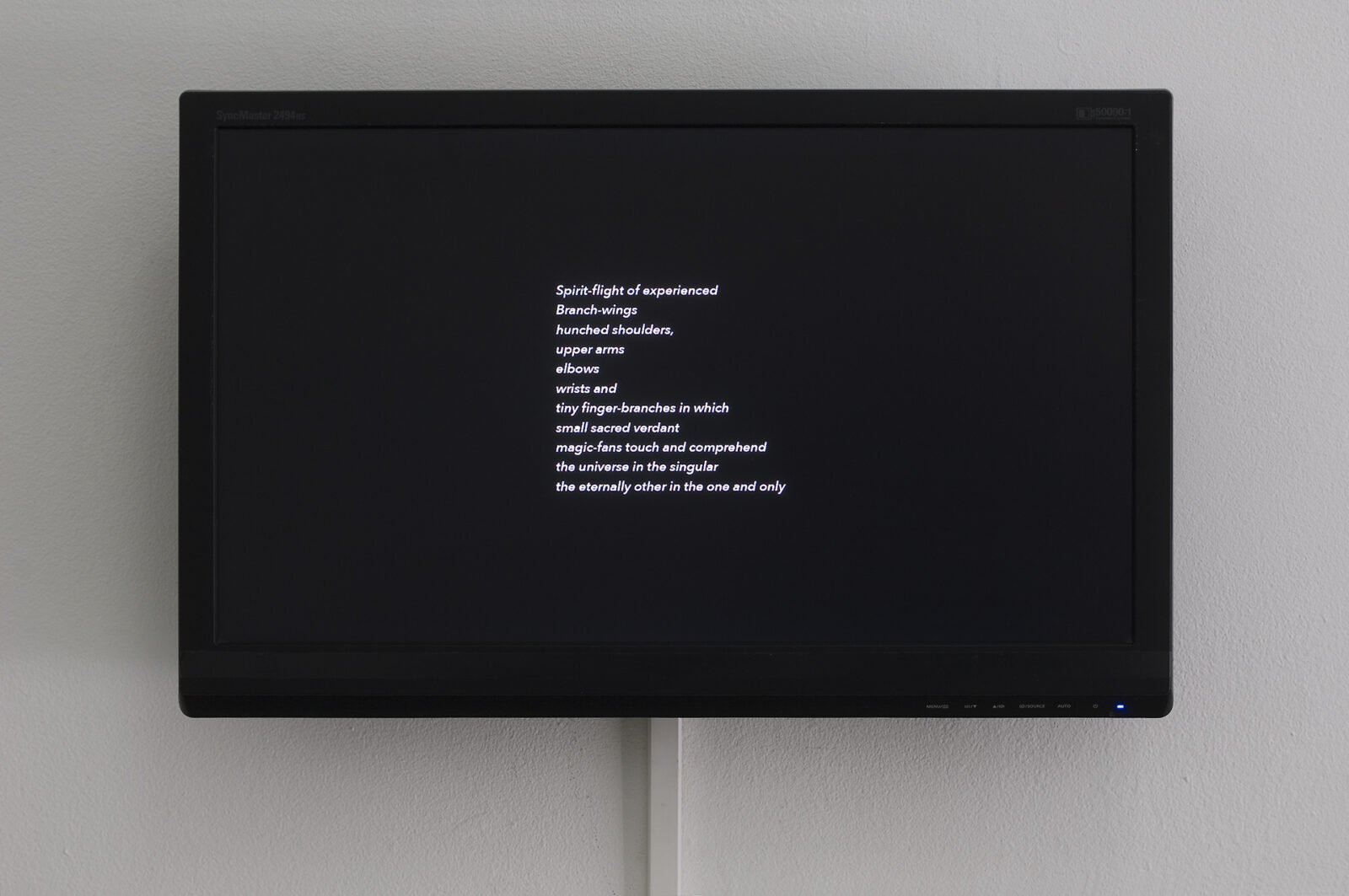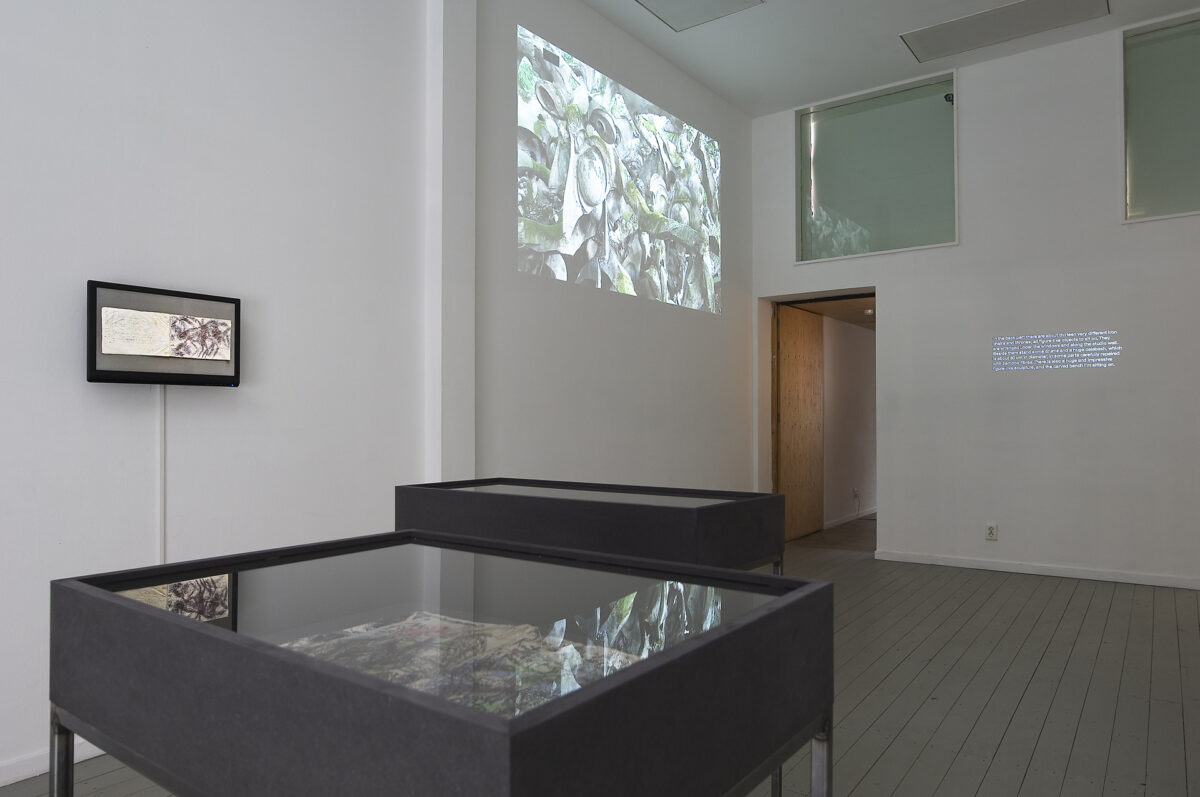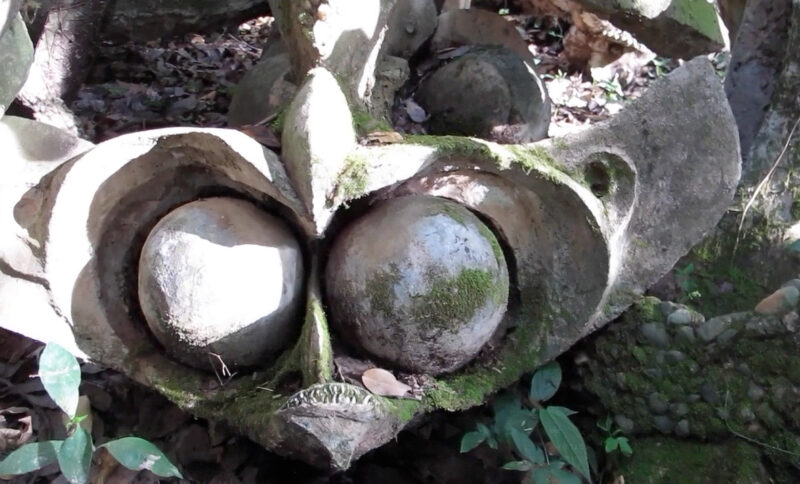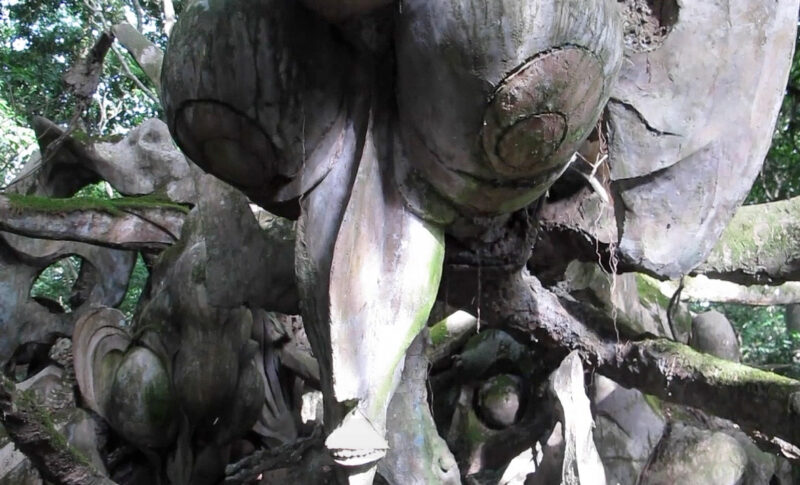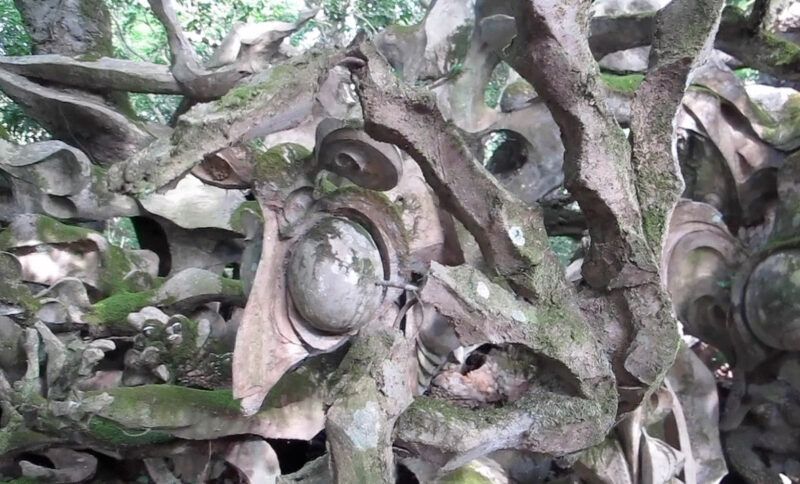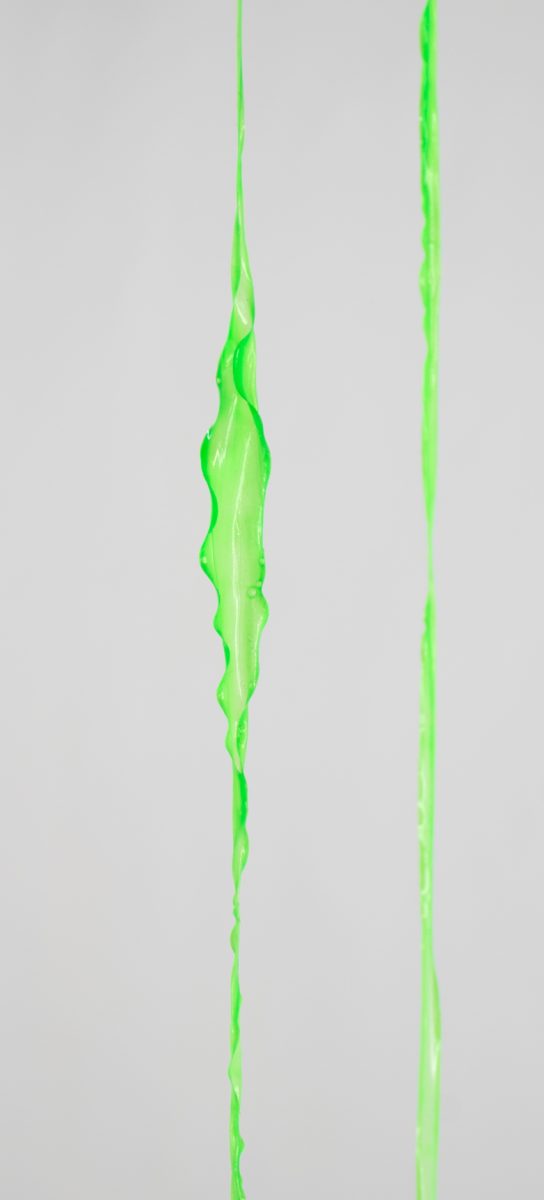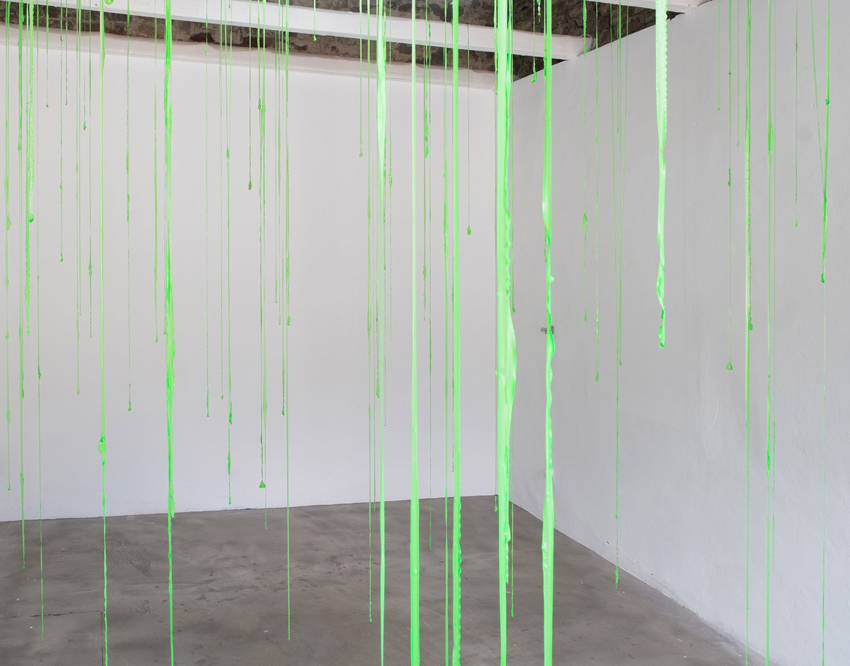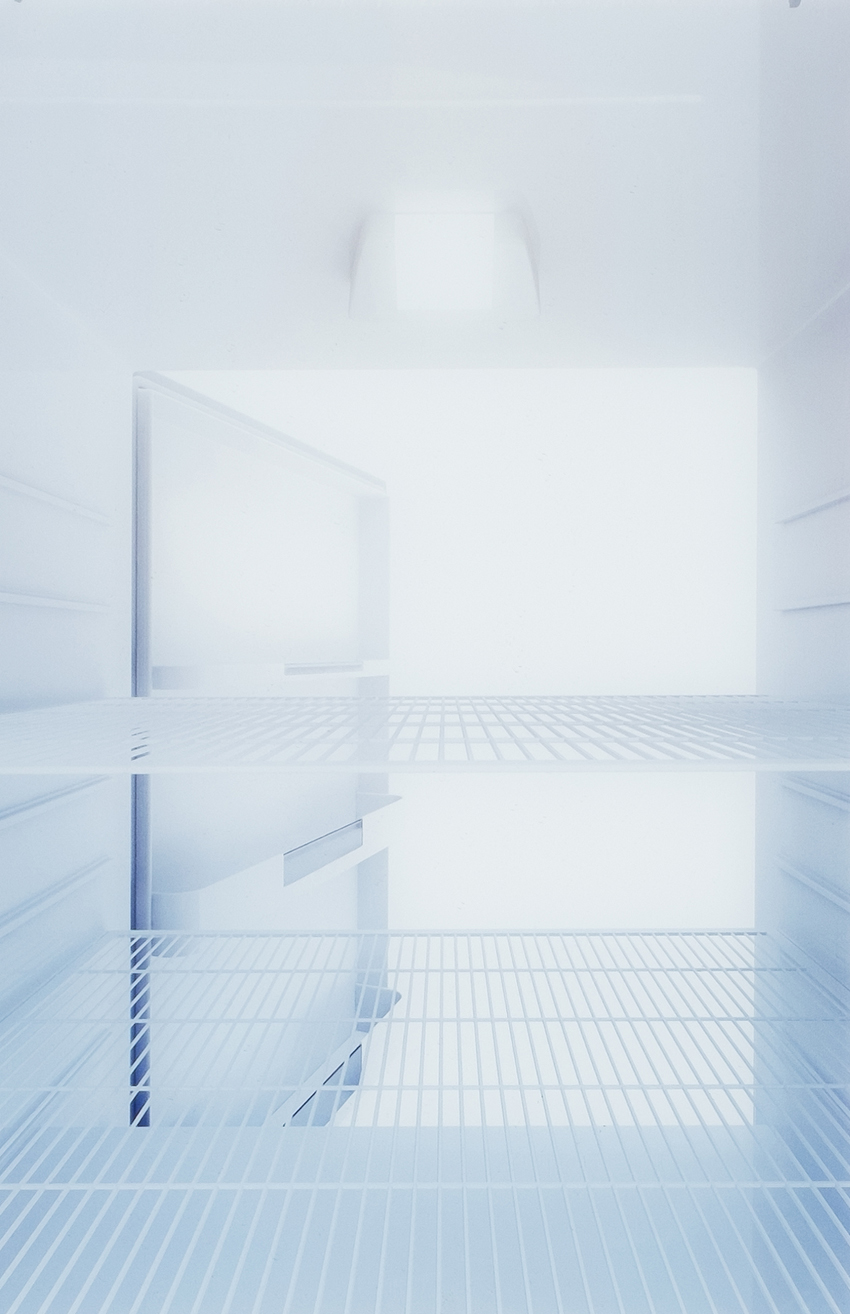 TOO MUCH SUN IS NO GOOD FOR DREAMS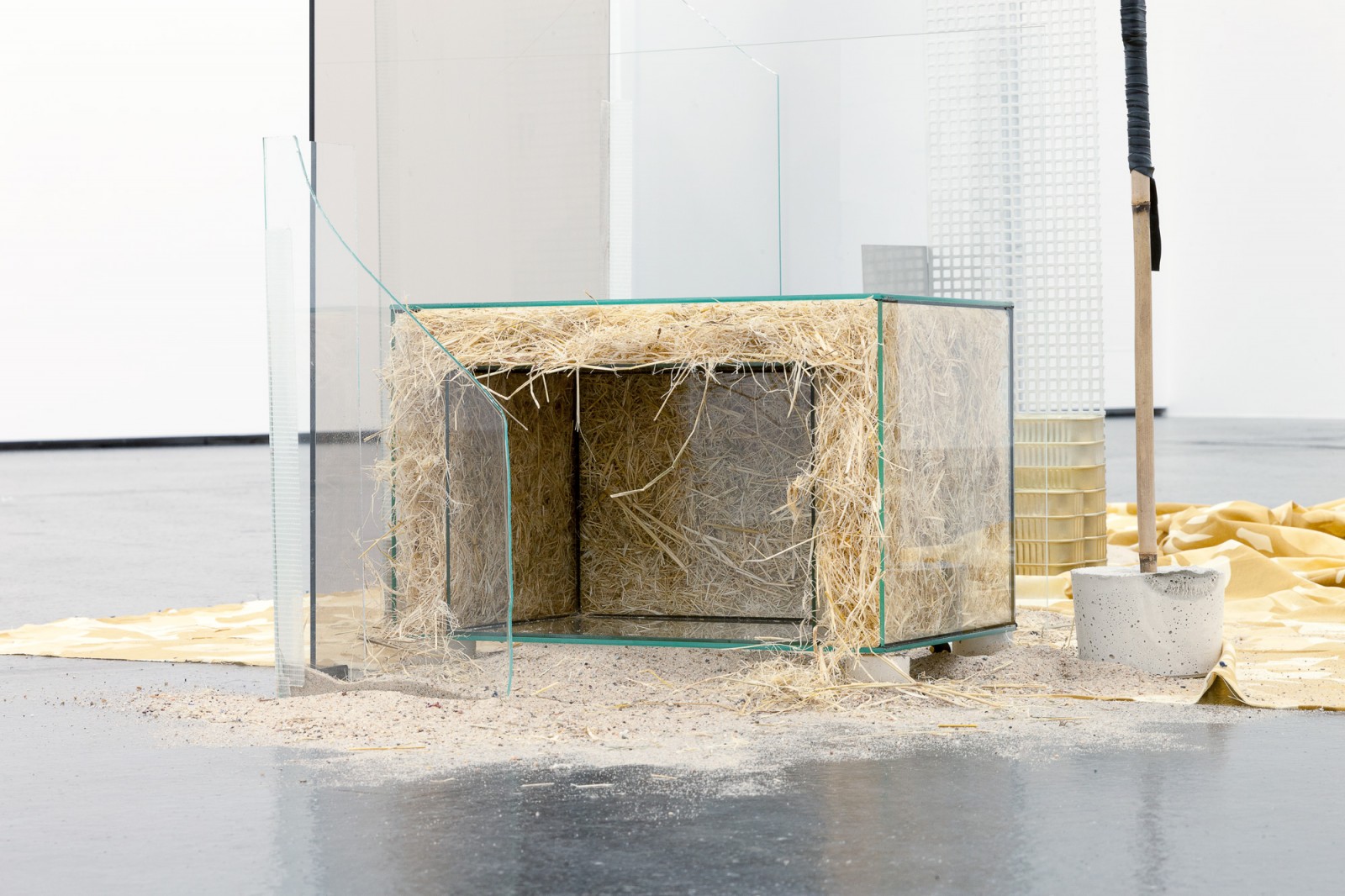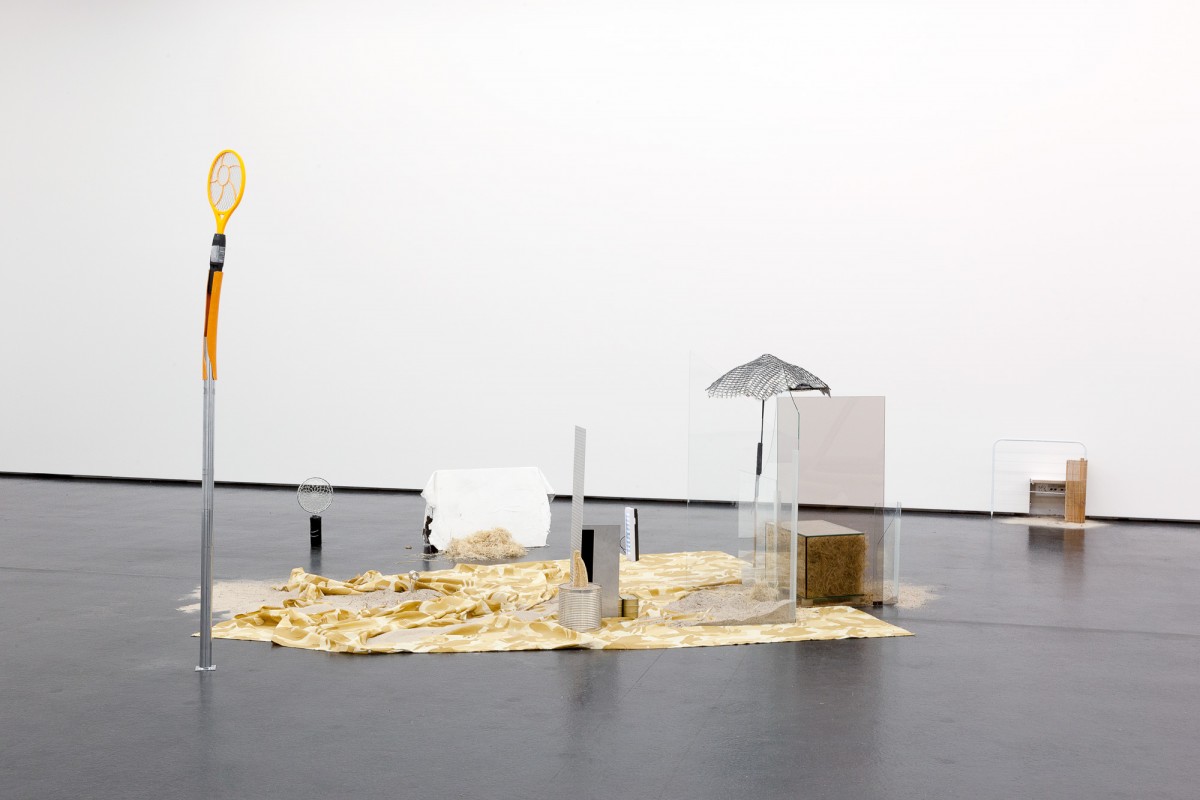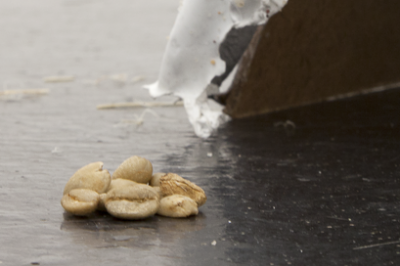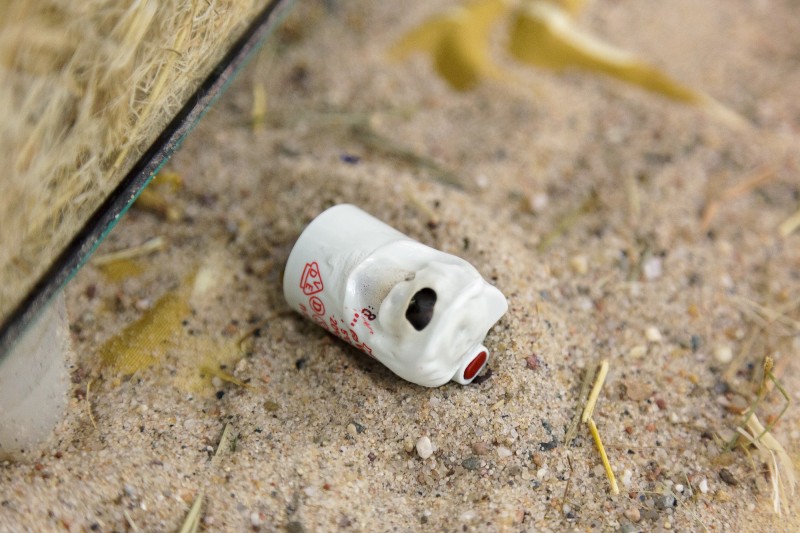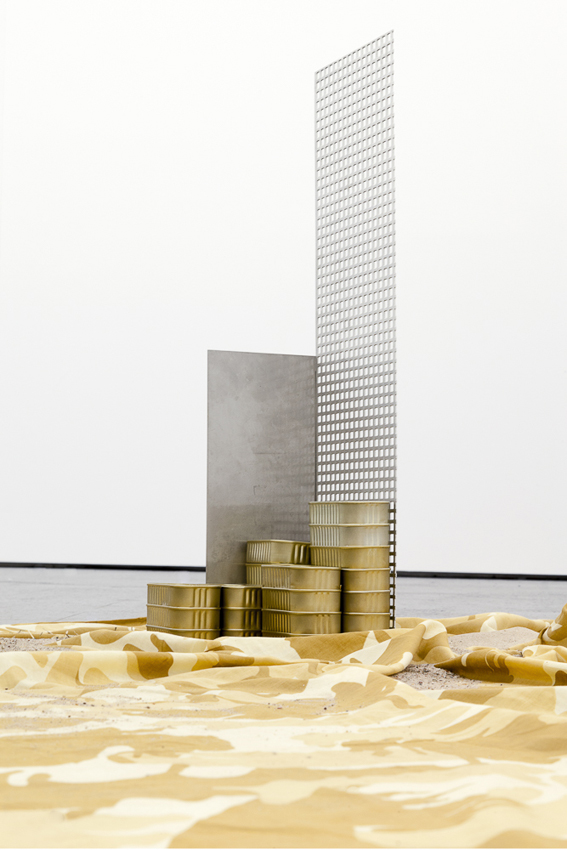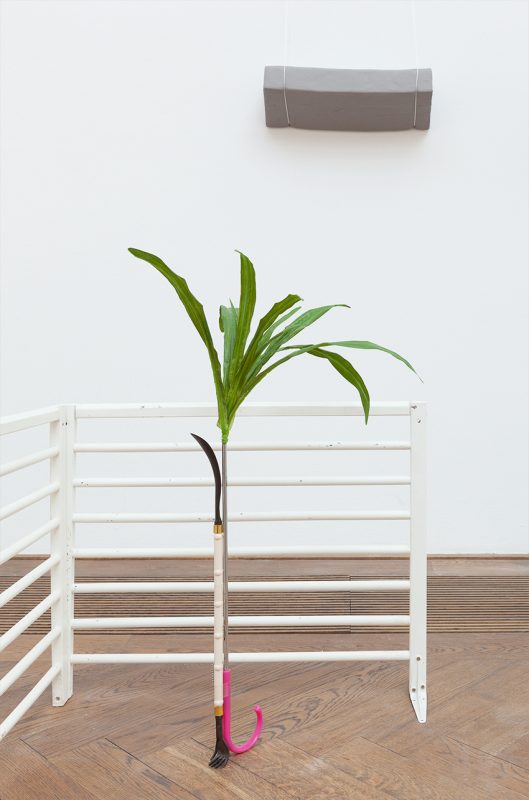 SORRY, YOU ARE NOT INVITED.
BUT DON'T TAKE IT PERSONAL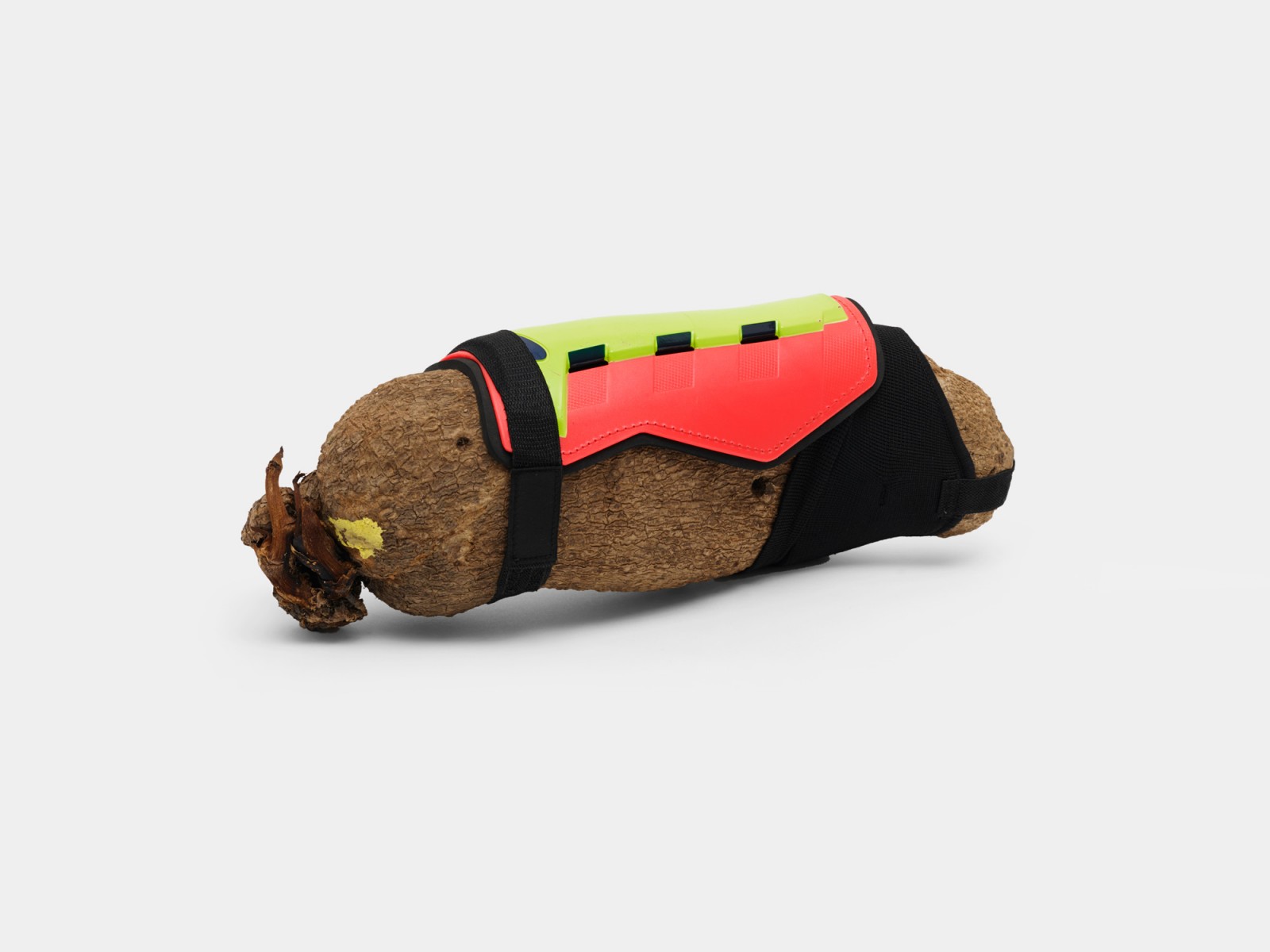 IT'S BETTER TO STAY ANGRY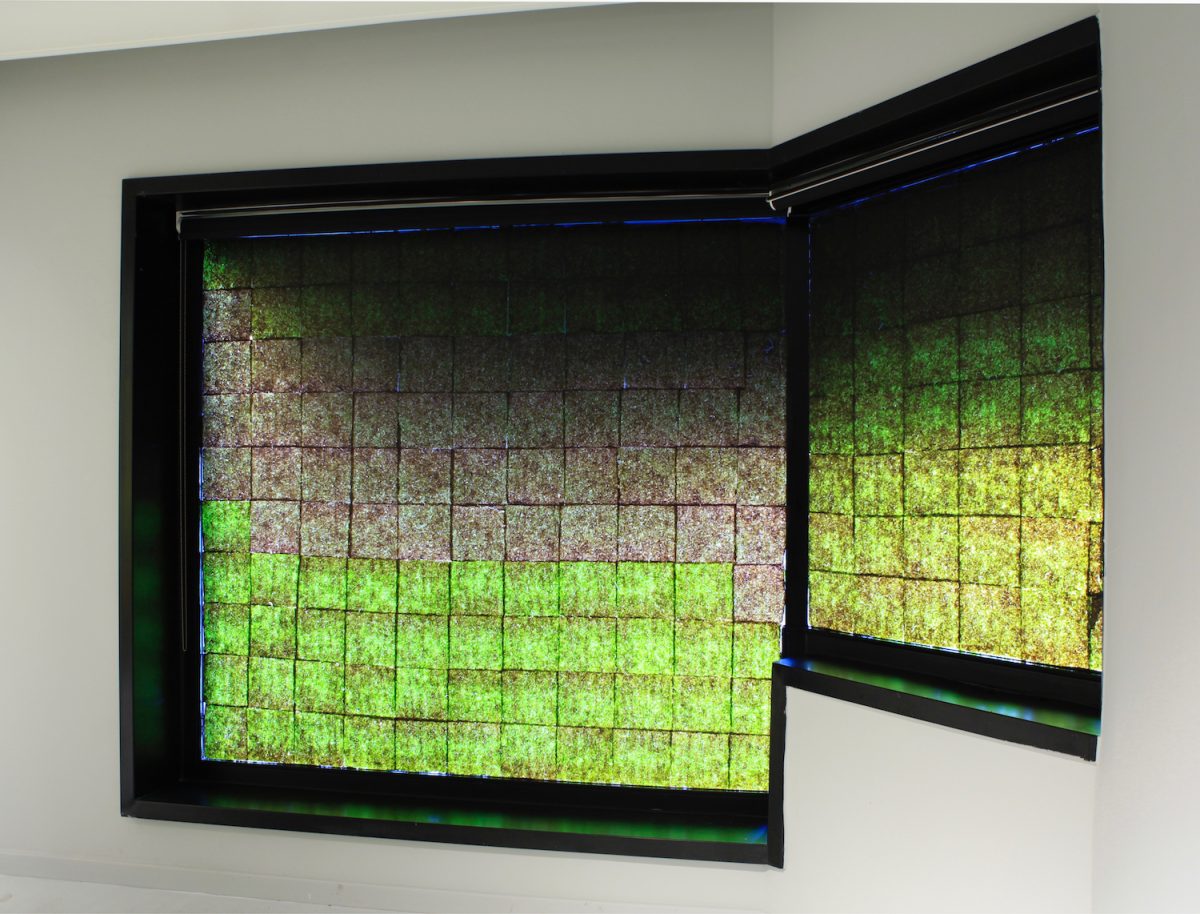 I KNOW IT'S A ZEBRA WHEN I SEE STRIPES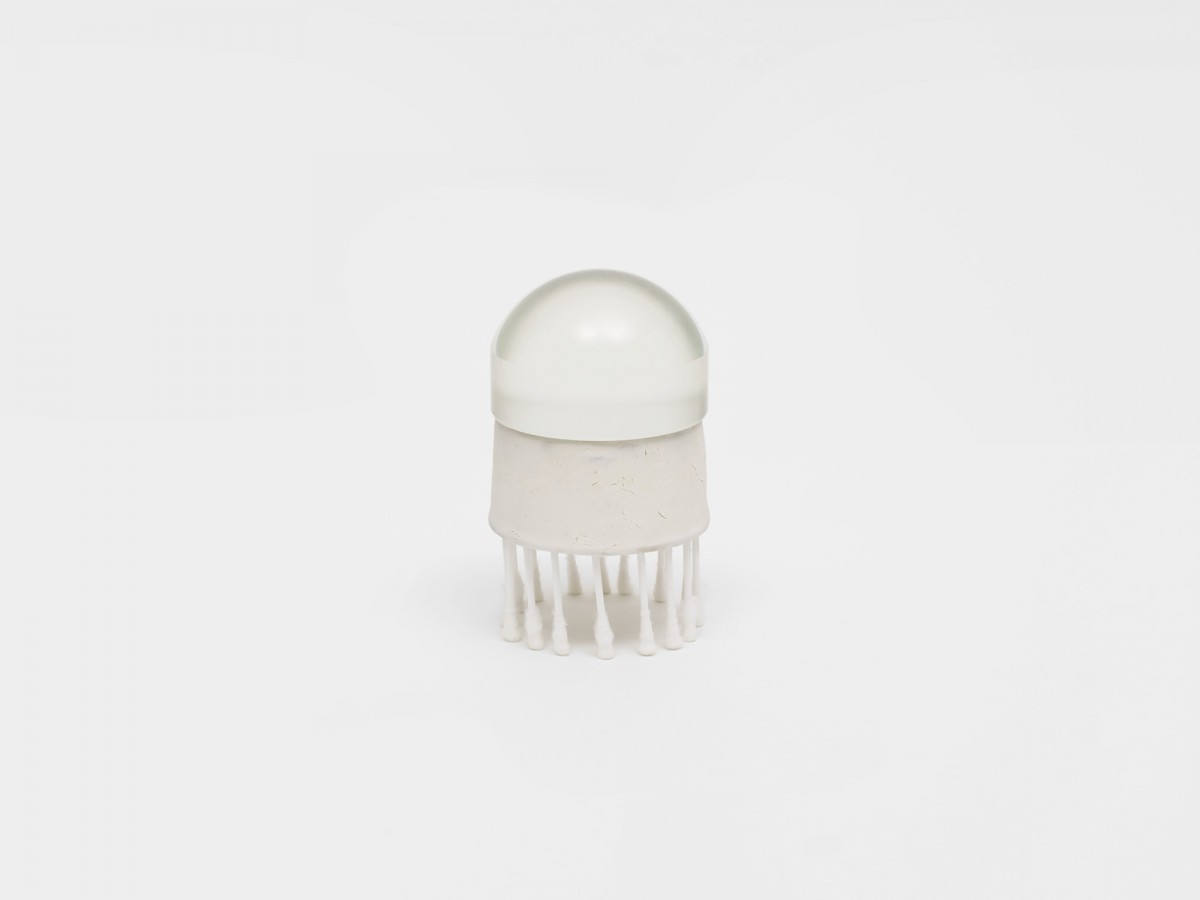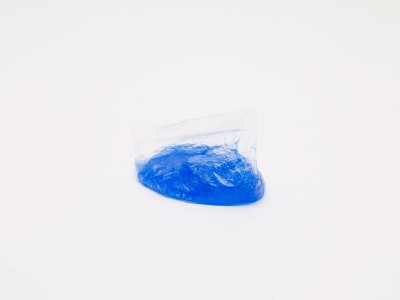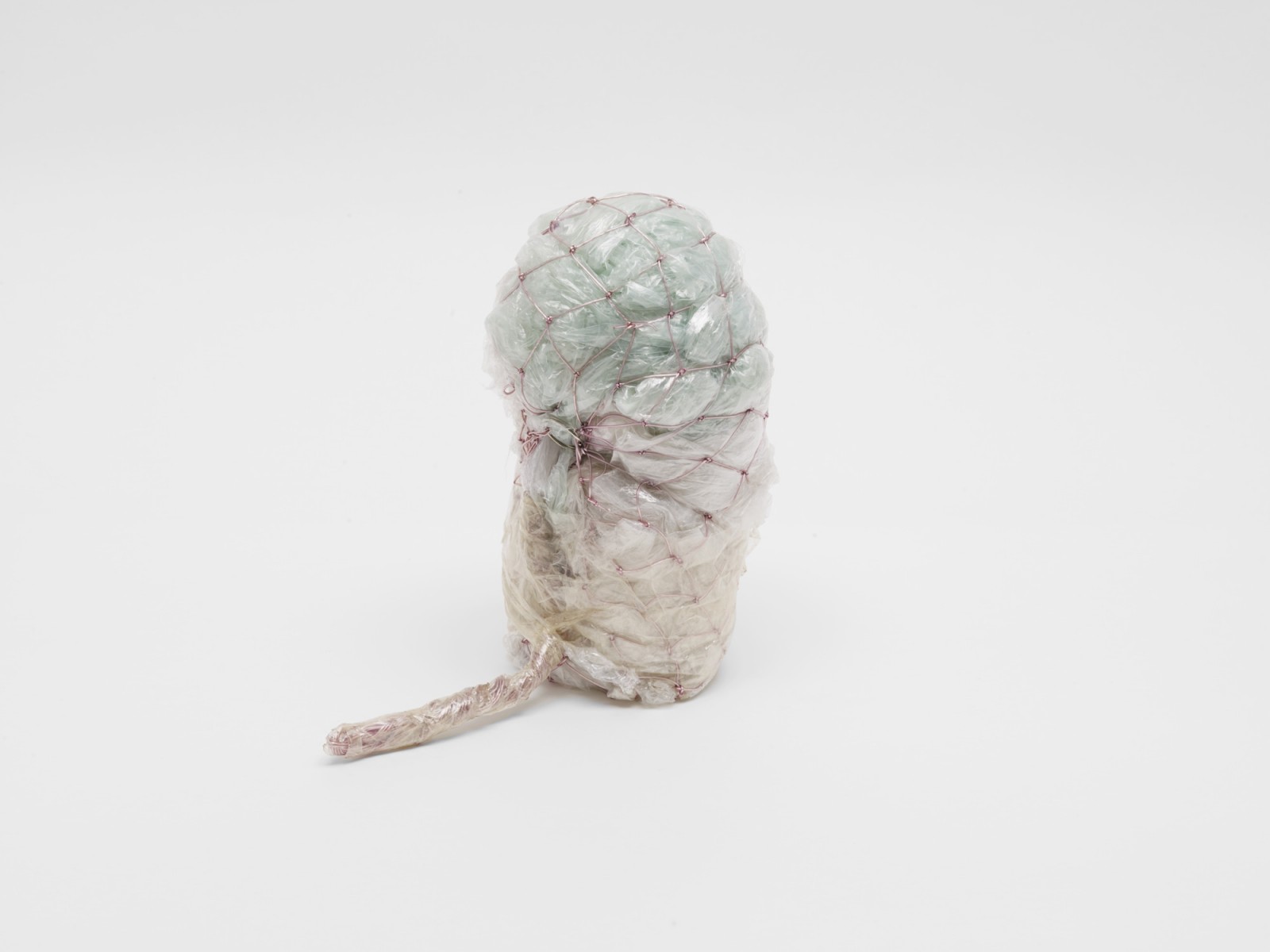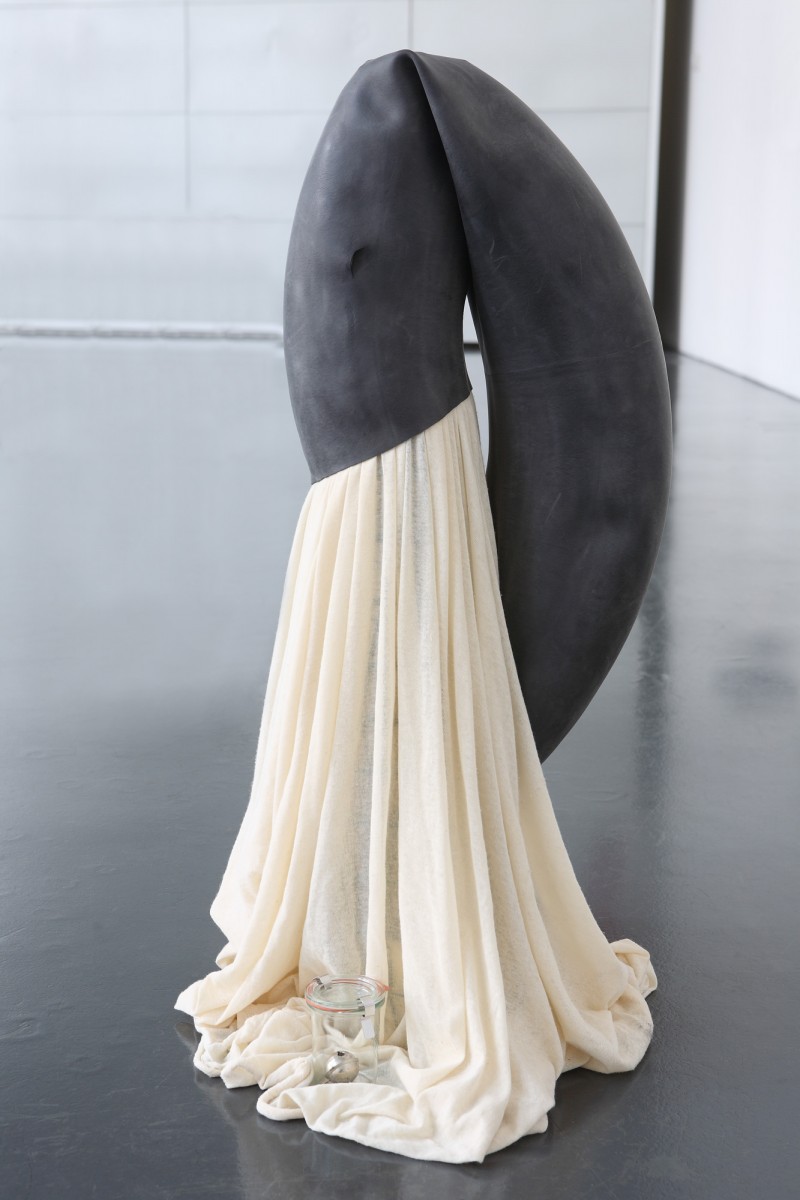 THE MASTER'S TOOL
WILL NEVER DISMANTLE
THE MASTER'S HOUSE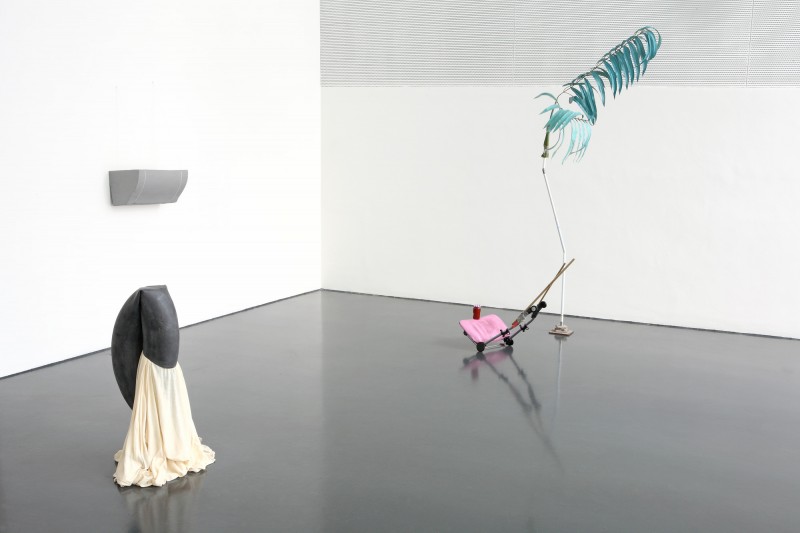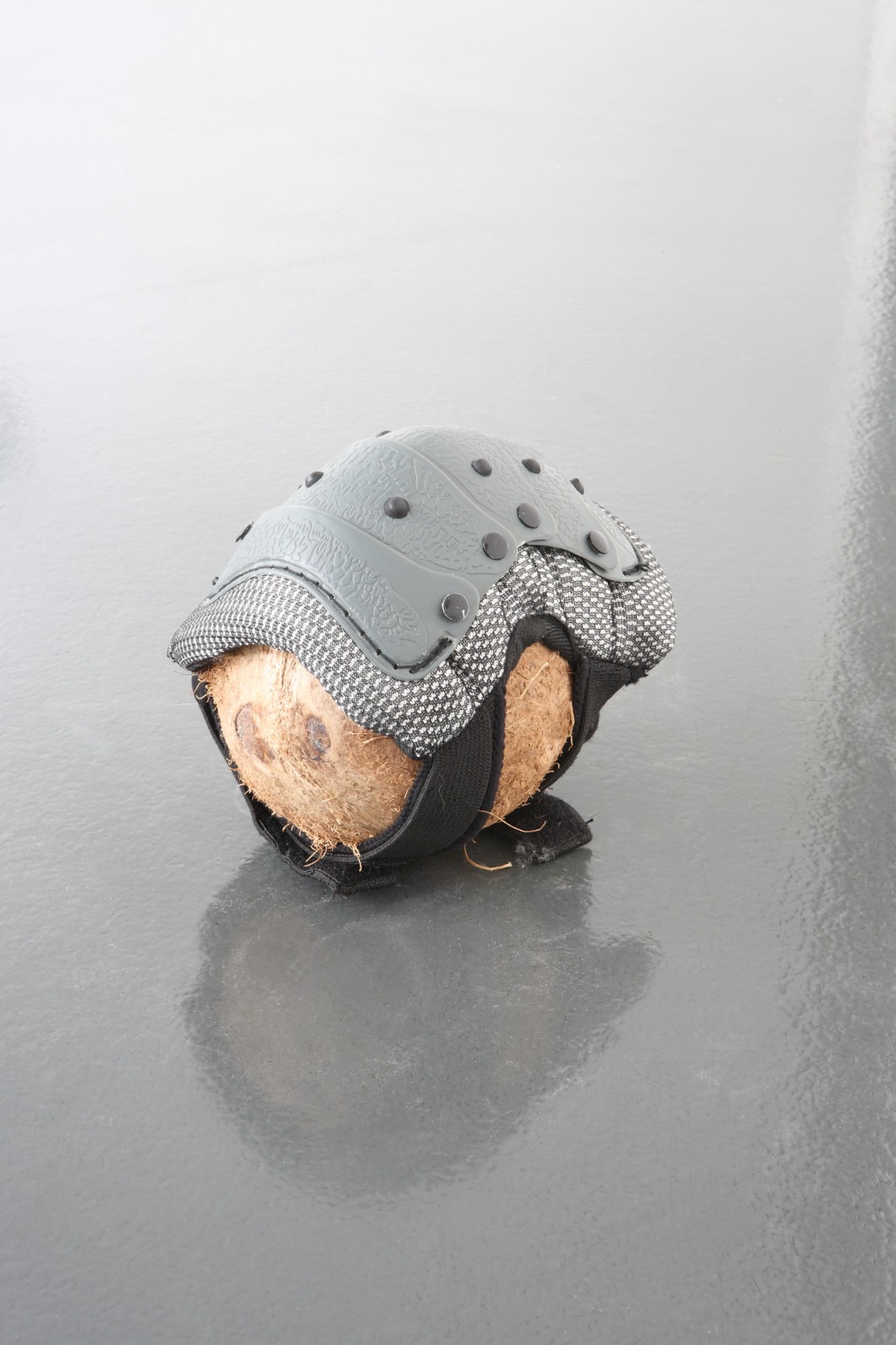 LAUGHTER IS USUALLY THE END OF THE CONVERSATION